Launch Green Deal Data Space as an engine for a climate neutral European continent: use cases wanted!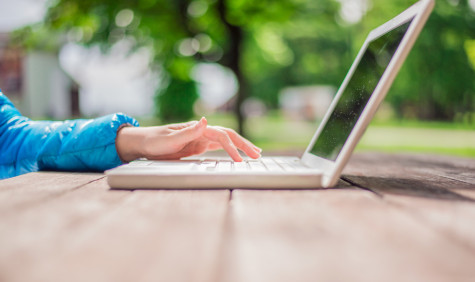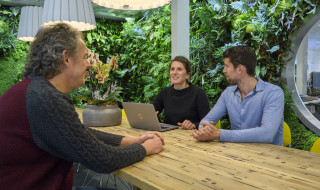 Multidisciplinary approach through European data spaces for a sustainable result
Tackling (the consequences of) climate change requires a comprehensive approach. Data providers from different disciplines should therefore be able to share their data quickly, easily and openly via dataspaces, is the conviction from the European data strategy. A dataspace contains exchangeable data around a certain theme. One of the first dataspaces Europe is realising is the one for the Green Deal. The Green Deal covers Europe's ambitions for climate adaptation, energy and agricultural transit, environment and mobility. Data is essential for the realisation of these ambitions.
Green Deal Data Space (GREAT): roadmap for a European data sharing infrastructure
The aim of the GREAT project is to deliver a roadmap for the Green Deal Data Space. This dataspace is a European platform where data providers, intermediaries, researchers and other users can easily share data in support of the Green Deal. Concrete examples of innovative data use - in the form of use cases - will help address three key actions, among others: (i) the 2030 Biodiversity Strategy, (ii) the Action Plan to Reduce Pollution and (iii) the Climate Change Adaptation Strategy.
Help shape the Green Deal Data Space!
To shape the Green Deal Data Space as optimally as possible, relevant use cases are needed: on the one hand, from providers of data that is important to support Green Deal policy and, on the other hand, from users looking for this kind of data. Specifically, the expected contribution of a use case consists mainly of answering questionnaires and short interviews.
In return, you will receive the following:
- You will receive feedback from experts on data governance;
- Your use case will be promoted through the project's European communication channels;
- You will be part of a pan-European network;
- You shape the future Green Deal Data Space.
Submit your use case
Green Deal Data Space consultation
If you do not have a concrete use case, but would like to share your ideas on the planned Green Deal Data Space, this input is certainly also welcome.
Fill in the consultation form
Background information Green Deal Data Space project
GREAT consists of a consortium of 11 partners and 3 affiliated entities with direct links to +1,000 stakeholders and +100 initiatives active at national and international level. Utrecht University, Wageningen University and SURF are Dutch partners in this European project.
Want to know more? Visit www.greatproject.eu.
Want to know more?
For more information, visit https://www.greatproject.eu. Or contact Raymond Oonk or Haili Hu.
GREAT Consortium: IDC, EGI Foundation, CESNET, Consiglio Nazionale delle Ricerche, EARSC European Association of Remote Sensing Companies, European Centre for Medium-Range Weather Forecasts, Earth Observation Data Centre for Water Resources Monitoring, SURF, Utrecht University, Wageningen University, EPOS Erics, Instituto Nazionale di Geofisica e Vulcanologia, Instyty Geofizyki Polskiej Akademii Nauk, Seascape Belgium
The EU Digital Europe programme is funding the GREAT project, DIGITAL-2021-CLOUD-AI-01-PREP-DS-GREEN-DEAL call. Grant agreement ID 101083927.