Looking for funding for your early stage research project?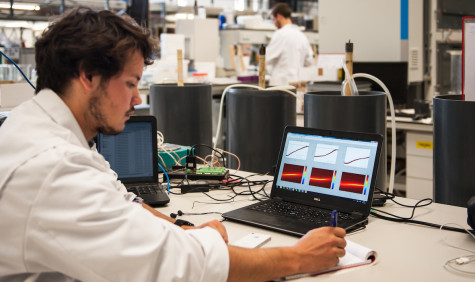 Do you process a lot of code or large datasets and want to save time? Or are you still looking for funding for your start-up research project? Sign up now for this funding and bring your research to the cloud!
What is the OCRE-project?
The Open Clouds for Research Environments (OCRE) project encourages European researchers to work more in the cloud. Simultaneously, it takes care of the time-consuming and complex process of finding and selecting suitable services. OCRE issued a pan-European tender and concluded framework agreements with cloud service providers that met the specific requirements of the research community. The tender brings together cloud providers and the research and education community with readymade service agreements and funding.
How does it work?
Do you conduct research that is still in the startup phase and looking for funding? Then contact a SURFcumulus cloud advisor at surfcumulus@surf.nl. Together we will then choose a suitable cloud provider for your research project. These are selected through the OCRE tender and equal to those of SURFcumulus. Your' cloud provider then registers and proposes the research project. So you are actually signing up together with one of them.
Financing terms
To get funding, meet the conditions below:
You participate (through the cloud provider) in the mini-competition.
Your research project is clearly described.
You are actively collaborating on a use case.
You are conducting research from an institution that uses SURFcumulus services.
Interested?
Do you want to do your research in the cloud? Contact a SURFcumulus cloud advisor soon at surfcumulus@surf.nl.