New call Innovative eScience Technologies for 'Big Science' (eTEC-BIG)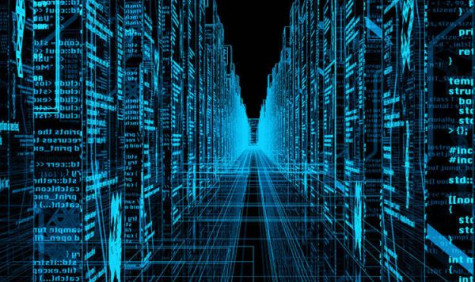 Purpose
This call for proposals aims to support research and development of innovative eScience technologies and software associated with big data handling, big data analytics and related computational methods, driven by a direct demand from any research area that can be identified broadly by the term 'Big Science'.
A competitive proposal aims to deliver prototype eScience instruments (e.g. in the form of compute kernels, software libraries, interfaces, algorithms, methods), and will help establish or strengthen research software infrastructures, scientific workflows or service infrastructure, with the aim of enhancing and accelerating breakthroughs in the selected Big Science research area. Each project must focus on one of the 'Technological Research Directions' defined in the call for proposals.
This call is processed by NWO for the Netherlands eScience Center (NLeSC) and SURFsara. The Boards of NLeSC and SURFsara decide about granting and rejection, and all grants will be awarded by NLeSC and SURFsara.
Who can apply
Proposals can be submitted by researchers from any Dutch university or research institute affiliated with NWO or KNAW. Applicants can be technology-oriented researchers from research areas such as astrophysics, chemistry, climate research, computational sciences, high-energy physics, radio-astronomy, material sciences, life sciences, or other relevant research areas; or research domain-oriented researchers from ICT sciences, such as data sciences or computer sciences.
When to apply
Deadline submission of pre-proposals: Thursday May 9, 2019, 14:00 CET
Deadline submission of full proposals: Thursday August 29, 2019, 14:00 CET
Submission of a full proposal is only possible after participation in the pre-proposal round.
Please find the complete call as well as the application form on the website of the Netherlands eScience Center.
Information meeting
An information meeting for interested researchers will take place on Tuesday 9 April 2019. More information is given here about this new call for proposals by the eScience Center and SURFsara. The meeting takes place at the Amsterdam Science Park.
Sign up at www.esciencecenter.nl.
Questions?
For more information, please contact:
Dr. Frank Seinstra (NLeSC): dtec-call@esciencecenter.nl or 020 – 460 4770
Dr. Axel Berg (SURFsara): axel.berg@surfsara.nl or 020 – 800 1300
Dr. Barbara van der Sar (NWO): e-science@nwo.nl or 070 – 349 4602 
What happens in