New software framework for 3D visualisation of blood cells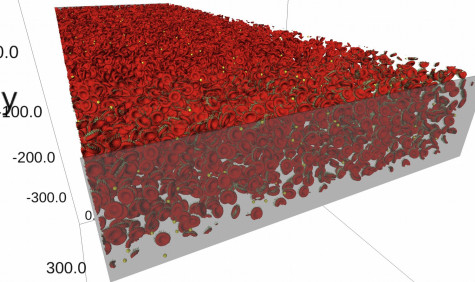 One of the reasons to use Jupyter notebooks is the ease in which a textual explanation of the data, processing and visualization of the data can be done within one notebook, saved to a notebook file and shared with anyone who might be interested in the results of a complex fluid simulation.
Electric Ant Lab is a private research laboratory providing consulting and simulation services in the field of rheology and transport of complex fluids. The work was part of the Fortissimo 2 project Hemosphere. Fortissimo 2 enables European SMEs to be more competitive globally through the use of simulation services running on a high performance computing (HPC) cloud infrastructure.
What happens in