NWO presents PID strategy for time-saving and better insight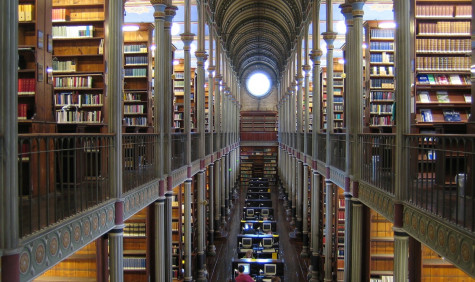 Making research findable
Persistent Identifiers  are an increasingly important part of scholarly communication. They ensure that research is findable and they contribute to  saving time and effort by enabling researchers to easily share information about their activities and affiliations with grant application systems. In the strategy presented today, developed in close collaboration with SURF, NWO outlines how it intends to work on the implementation of PIDs in the coming years.
Prerequisite for open science and FAIR data
Persistent Identifiers are unique and long-lasting references to digital objects. The most well-known example is the DOI (Digital Object Identifier) for publications and datasets. But there are also identifiers for people (ORCID), institutions (ROR) and even for funded projects (Crossref Grant-Id). They are an essential part of scholarly communication and a prerequisite for open science and FAIR data.
Reducing the administrative burden
The strategy proposes to gradually implement at least 3 PIDs in NWO's primary process in the coming years: ORCID, ROR and Grant-Ids The use of ORCID alone, for example, can help to reduce the administrative burden for researchers. Information that has been provided once can be reused in NWO systems so that researchers do not have to enter that information again and again. NWO also hopes that, in time, the use of PIDs will help to provide more insight into the impact of NWO-funded research.
National and international PID landscape
Research and research infrastructures and services, including the systems which underpin the provision and management of the PIDs NWO proposes to implement, operate on a global scale. Some of the benefits laid out in the strategy depend on coordination with external stakeholders, both nationally and internationally. NWO will therefore engage in international consultations with other research funders and with national stakeholders to help shape the national and international PID landscape.
More information