Pilot: SURFdrive for students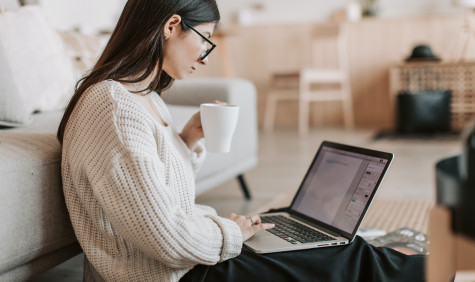 Privacy friendly log in with IRMA
With IRMA you log in to various services in a privacy friendly way and only release relevant properties (called attributes). IRMA is short for: I Reveal My Attributes. In the IRMA app on your mobile phone you create a so-called 'attributes passport'. When logging in or digitally signing in, you only show the attributes you wish to release. For example, your age or your e-mail address. SURF collaborates with IRMA on various applications and investigates how IRMA is valuable within the SURF environment.
SURFdrive pilot
We are starting a pilot with the SURFdrive service and IRMA. SURFdrive was already available to staff members at a large number of institutions; SURF now wants students to discover the convenience of SURFdrive too. Join this pilot via SURFspot, free of charge!
What do you get?
Access to SURFdrive, the personal cloud storage service for education and research in the Netherlands. During the pilot period (ending in April 2021) you will have free access to 50GB.
What do you need to do?
Go to SURFspot now and purchase SURFdrive, free of charge. Please note: there are only 500 accounts available, so don't wait too long! Also take a look at the terms and conditions (in Dutch).
What happens in