Podcast SURF Sounds: Responsible AI in education and research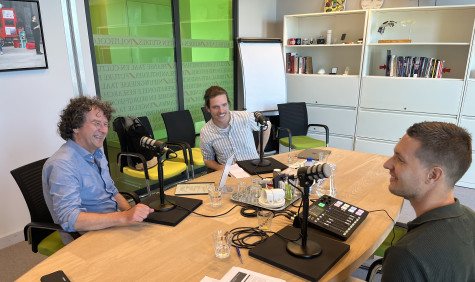 Influential experts, professors and tech bosses recently warned about the rapid rise of AI and even called for a temporary development freeze. Is a development freeze also applicable in our sector? What risks and challenges do we see in education and research in continuing to develop and use AI? And how can education and research institutions ensure responsible use of AI?
We discuss it with Peter-Paul Verbeek, rector magnificus of the University of Amsterdam, and Duuk Baten, advisor responsible AI at SURF.
I actually see artificial intelligence as a new technical infrastructure of our thinking
Want to know more about philosophy of technology in general? Then follow Duuk's tip and read Peter-Paul Verbeek's book 'What things do' (in Dutch 'De daadkracht der dingen') or follow Peter-Paul's tip for more insight into AI and responsible use worldwide at: www.unesco.org/en/artificial-int...mmendation-ethics.
Listen to the podcast on your favourite platform