Prof. dr. Anwar Osseyran and Jan Bakker receive royal honors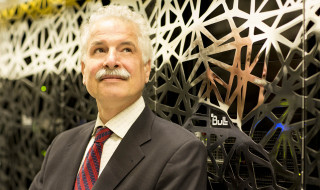 Special efforts prof. dr. Anwar Osseyran
In his role as director of SARA and later SURFsara, prof. dr. Anwar Osseyran was for almost 20 years one of the driving forces behind the realization of advanced computing facilities for scientific researchers in the Netherlands. From his role as director and with his personal commitment, he made a significant contribution to the conditions for giving the Netherlands a leading position in the field of scientific computing and e-science.
Without his efforts, many initiatives - which partly led to the current strong national computer facilities and associated excellent IT infrastructure in the Netherlands - would not have gotten off the ground. Internationally, he has greatly promoted cooperation in this area. An important example is the role prof. dr. Anwar Osseyran played in the Partnership for Advanced Computing in Europe (PRACE). As the starting chair in 2016, after first having been vice-chair, prof. dr. Anwar Osseyran developed, proposed and got a financial model adopted, which ensured the continuity of PRACE.
Impressively, prof. dr. Anwar Osseyran also presented a new national supercomputer every six years, allowing researchers to advance their scientific research sometimes several orders of magnitude.
Prof. dr. Anwar Osseyran has been appointed an Officer in the Order of Orange Nassau.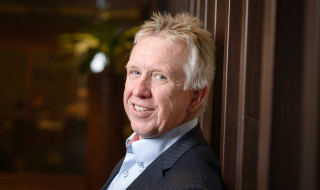 Special efforts of Jan Bakker
In his position as director of SURFdiensten and subsequent SURFmarket, Jan Bakker performed important social work for more than 30 years. His initiatives set the market in motion for the benefit of education and research and provided a counterweight to large IT providers and tech companies. In doing so, he realized a significant impact that we still reap the benefits of today throughout the education sector.
Jan was ahead of the troops and was the driving force behind unique educational licensing models. He ensured that not only higher education but also secondary vocational education, secondary education, special education and primary education could make use of these licensing models. This consortium created a volume that also benefited SURF members. In this way, Jan created a win-win situation for the whole education sector.
Students, pupils, and teaching staff can now order their IT resources easily and cheaply. Students and researchers also have access to scientific information under attractive conditions via SURF licenses. For this purpose, Jan has entered into agreements with national and international publishers. Thanks to Jan, IT and scientific information are now widely accessible to Dutch education and research on very favorable terms. This also had an international impact at major technology companies such as Microsoft.
Jan Bakker has been appointed Knight of the Order of Orange Nassau.