Record number of entries Dutch Data Prize 2022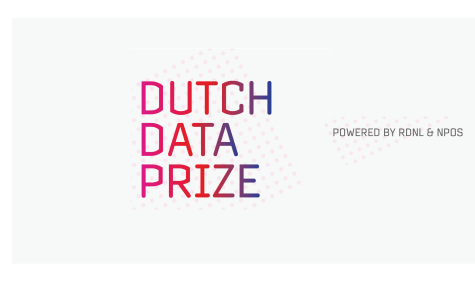 The amount is intended to make data more FAIR and encourage data reuse. The winners can use it, for example, to organise a symposium or make their data more accessible online. Each category has three contenders and one winner. Check out the contenders here. "We think it is important that datasets from all fields have a chance," says Marjan Grootveld (DANS) on behalf of the organising parties Research Data Netherlands (RDNL) and National Programme Open Science . An independent jury, led by Drs Caroline Visser (NWO), will evaluate the entries and choose the winners.
Award ceremony
The award ceremony will be on 29 November 2022 at the Jaarbeurs in Utrecht. It is the closing event of the FAIR Data Day | Reusing Data to Advance Science, with an exciting conference programme for researchers, research support professionals and open science enthusiasts. You can no longer register for this event. 
Dutch Data Prize
Every two years, the Dutch Data Prize is awarded to an individual or team that makes reusable research data and in a repository available. For a chance to win this prize, you can nominate your own dataset or a dataset produced by another individual or research group. Nominations were possible until 30 September 2022.
The Dutch Data Prize is a valuable recognition of researchers' contributions to their own field and to the principle of FAIR data. How the nominees made their datasets FAIR, they will explain during the FAIR Data Day.
You can find more information on www.researchdata.nl/en