SCIRT community welcomes 500th member
Voluntarily sharing information
SCIRT members share knowledge and experience, particularly on operational security issues, through workshops, conferences and also digitally via a wiki and secure messaging. This is particularly crucial in the case of digital threats (e.g. ransomware, phishing, ceo-fraud, botnet infections) as we regularly encounter. SCIRT members voluntarily share information, even if they themselves are affected by incidents, so that others can prevent them.
"Nice that I can do my bit"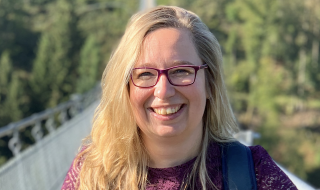 "With the knowledge and information shared in the SCIRT community, together we can raise security in education and research to a higher level. I think it's great to be able to contribute to that", says 500th SCIRT member Wendy Haasewinkel.
Collaboration will only become more important
Ewald Beekman, chairman of SCIRT: "The growth that SCIRT has experienced since 2009, from 52 to 500 members, shows how important collaboration in information security is considered. That importance is only increasing because of the ongoing digitisation of work, personal environment and society as a whole. SCIRT will continue to play an important role in this collaboration in the years to come."