Start of third round of call for proposals for DCC pilots for applied research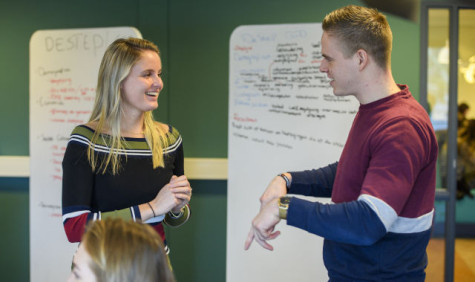 There is a demand within universities of applied sciences for facilities for research data management and data analysis that are in keeping with the working methods of applied research. NWO makes funding available for carrying out pilots in this area. This is being done with impulse funding from NWO for the national Digital Competence Centre (DCC) for applied research. SURF will coordinate and supervise the pilots.
We call on research support staff and researchers to jointly submit an application to carry out a pilot on one of the following topics:
Research data management (RDM)
Virtual research environments (VRE)
Especially research projects with issues related to these topics are warmly invited to submit a proposal.
Research data management (RDM) pilots
A request for a pilot in the field of research data management should focus on the use of existing RDM facilities. Examples include a workflow for publishing datasets; sharing research data within a chain of collaboration partners; setting up a (complex) data flow; or workflows involved in using services such as SURFsharekit, Research Drive, and Research Cloud. The aim is to gain experience and develop a working method that meets the actual needs of researchers in applied research.
Virtual Research Environments (VRE) pilots
An application in the field of Virtual Research Environments (VRE) should focus on existing, available building blocks for a VRE. Examples are the use of the Research Cloud for applied research; the use of specific software applications within an online environment; linking a data collection to computing capacity for data analysis; providing access to a data analysis for research partners in the field; or providing access to a service or application via SURF Research Access Management.
Examples of successful pilots from the 1st and 2nd round can be found here.
Funding
Universities of applied sciences that are affiliated with the national Digital Competence Centre for Applied Research can apply to SURF for a maximum of EUR 12,000 in funding for a pilot project. You will also receive support from SURF advisers. The NWO impulse funding has a budget for a maximum of 4 pilots in this round.
Deadline
The deadline for submitting an application is 1 April 2022 at 17:00 CE(S)T. Download the application form and send your application to dcc-hbo@surf.nl.  More information on the Call for proposals including conditions, planning, funding and selection procedure can be found here.
Contact
Would you like to submit an idea, do you need consultation or do you have any questions about this call for proposals? Mail to dcc-hbo@surf.nl or contact Judith Pijnacker.