SURF and the Universities of the Netherlands are working on a Mastodon pilot for the entire education sector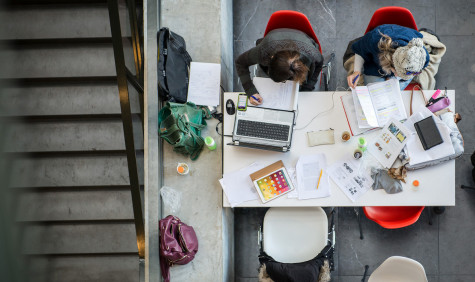 The takeover of Twitter by Elon Musk has now led to mass layoffs of employees, blocking of accounts of journalists, scientists and critics and reduced attention to fighting fake news. Many users are looking for an alternative to the social medium. Mastodon is considered the alternative to Twitter. SURF and Universities of the Netherlands are jointly exploring how a Mastodon environment can take shape for education in the Netherlands and will start pilots in the first quarter of 2023. By joining forces, institutions, from wo, hbo, mbo, research and umc's, that wish to do so will be able to experiment with Mastodon without having to set up their own IT environments or acquire specific expertise. This will allow students, researchers and staff at these institutions to start sharing messages via Mastodon.
Ron Augustus, Chief Innovation Officer of SURF: 'Starting a Mastodon pilot fits well with the work of SURF and educational institutions on public values and reducing dependence on commercial big tech platforms. For example, SURF is working on its own ICT infrastructure for education and research that is based on open standards so that public values such as privacy, security, transparency and autonomy are guaranteed. Discussion on this has been initiated by the Rectores Magnifici of Dutch universities through an opinion article in the Volkskrant of December 22, 2019'.
Open source alternative contributes to public values
The advantage of Mastodon is that it is open source and is not owned by one person or organization, but consists of thousands of interconnected installations, creating a so-called "federated network. By using SURFconext for education, all SURF member institutions (wo, hbo, mbo, umc and research institutions) can use this platform and the environment is only accessible to the Dutch education and research community. Users can post messages via SURFconext and are visible to everyone. Each user is traceable, which virtually solves the problem of bot accounts and trolls, without sacrificing anonymity, pseudonymity or the need for privacy. Public values are paramount. 'In this digital age, a communication channel based on public values is of increasing importance for universities. This ensures integrity and autonomous reporting,' said Ronald Stolk, CIO of the University of Groningen and chairman of the Public Values Committee within SURF.
Joining forces
Setting up a Mastodon environment requires considerable expertise in ICT infrastructure, software, security, privacy, but also in moderating content. By joining forces, educational institutions do not have to do this alone. SURF is also in contact with other public organizations to exchange knowledge in this area.
ICT infrastructure for education and research
Together with the education and research sector, SURF is developing its own ICT infrastructure based on open standards. This will give alternative (social) platforms that comply with public values a chance of success so that a more pluralistic landscape emerges. In addition to this Mastodon pilot, SURF is participating in the Pubhubs initiative; a new Dutch community network based on public values.