SURF honours 10 proposals in Call for Proposals: Digital Competence Centres go to work on strengthening the RDM landscape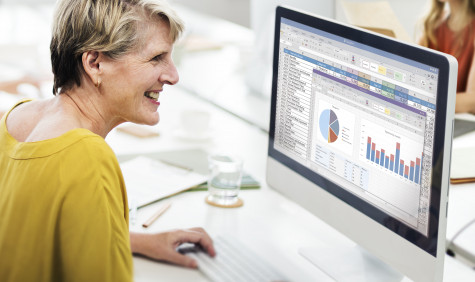 Institutions could submit both small-scale pilot proposals (up to €10,000) and larger project proposals (up to €150,000). The latter could only be submitted by consortia of cooperating DCCs.
Great diversity of topics
The subjects of the pilot and project proposals were very diverse, ranging from the development of catalogue items for Virtual Research Environments to making (unstructured) data from medical texts available for scientific research.
Cooperation is key
In the previous Call for Proposals, there was a lot of overlap in the topics and needs of institutions. In consultation with the institutions, it was decided to stimulate more collaboration for this call by only allowing consortia of institutions to submit project proposals. The expectation is that this will also put the institutions in a better position to support cross-institutional research through the projects.
Forming such consortia and then jointly writing a proposal was a new experience for many participants. However, it proved no obstacle to submission, given the broad interest in participating. A total of 17 institutions are involved in the proposals, some of them participating in several consortia.
The following proposals were accepted:
Projects:
1. Your Virtual Research Assistant
Vrije Universiteit, Amsterdam UMC, University of Groningen, UMC Groningen and Maastricht University
2. Research Cloud Community Engagement
Utrecht University, TU Eindhoven and Wageningen University
3. Research Software Directory: software in the shop window
Amsterdam UMC, Leiden University, Utrecht University and Netherlands eScience Center
4. Text mining in Dutch medical text
UMC Utrecht, Erasmus MC, Radboud UMC and UMC Groningen
5. FY4C - FAIR Yoda for communities
Leiden University, Utrecht University, Free University, Wageningen University and Erasmus University Rotterdam
Pilots
1. SRAM as Identity provider (IdP) for UT-VRE
University of Twente
2. Validation of Anonymisation Tooling (VAT)
Amsterdam UMC
3. Bootcamps: Towards Circular Science
Maastricht University
4. Collaborative Oral History Research Environment (CORE)
University of Amsterdam
5. Building Containerized Workflow for FAIR Data Cube
Radboud UMC
Want to know more?
Do you want to know more about this project? Then take a look at this page (only in Dutch) or contact Peter Hinrich.