SURF introduces SURFfirewall: a well-protected network without worries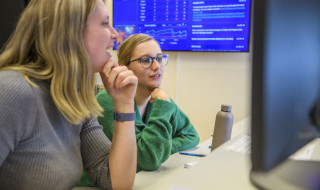 SURFfirewall: scalable and no more operational burdens
Our new SURFfirewall service has a number of advantages over traditional firewalls. The firewall is completely integrated with the SURF network and you as an institution can decide for yourself what capacity to purchase. Any capacity from 1 Gbit/s upwards is possible, and you can easily adjust it to your needs.SURF also configures and manages your firewall for you in the secure and trusted SURF network. But you remain in control: via the SURFfirewall portal you determine the conditions under which traffic is allowed onto your network.
Are you curious about all the advantages and what this means for your institution? Get in touch with the SURFfirewall team. 
This is just the beginning
The introduction of SURFfirewall is a start. Together with the institutions, we've drawn up a roadmap for the coming period. What's on it? 
Integration with SURFsoc, extending SURFfirewall to cloud providers, and developing standard rules for the entire education and research sector.
Developed together with institutions
We developed SURFfirewall in close collaboration with institutions. They gave us the insights we needed through interview sessions and surveys. During the pilot period, we worked with a number of institutions to refine the service further. This would never have been possible without their involvement. That is the power of a cooperative. 
More information