SURF pilot with discarded laptops for inclusive digital society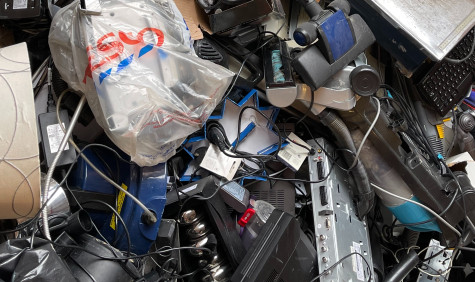 Discarded electrical appliances are the fastest-growing waste stream in the world, forming an ever-growing pile of e-waste. A shame because they contain scarce raw materials that we can reuse, or they are perfectly suitable for the refurbished market. A good example of devices with refurbish potential are the laptops we work on at SURF, which are replaced after three years. That is why we started this pilot, giving these laptops a second life through Digi Surfer.
Partner social enterprise Digi Surfer
There are several market players who dispose IT equipment sustainably, give it a second life as refurbished device or otherwise reuse it responsibly. In this pilot, we chose Digi Surfer as a partner because this social enterprise offers more than regular recyclers. They make sure that after a certified data wipe and technical check, the laptops end up with people who cannot keep up in our digital society. This way, this group of people also gets their own computer or laptop.
Complete package including digital skills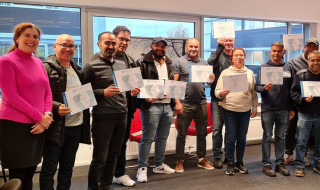 And it doesn't stop there. In collaboration with QUIET, an initiative dedicated to helping people in situations of poverty, a total package will be put together, offering not only a refurbished laptop, but also a digital skills course. This way, these people are completely helped and trained to use the computer better. This skills helps them to actually use the laptop.
More laptops on the way
After this first round, we will send more laptops towards Digi Surfer, which will again be offered together with a digital skills training. This is how SURF and Digi Surfer together contribute to less e-waste and an inclusive digital society.
Want to know more about responsible handling of e-waste?
Also interested in giving your laptops and other IT equipment a responsible second life? For more info, visit digisurfer.co.uk