Users of research services give SURF high marks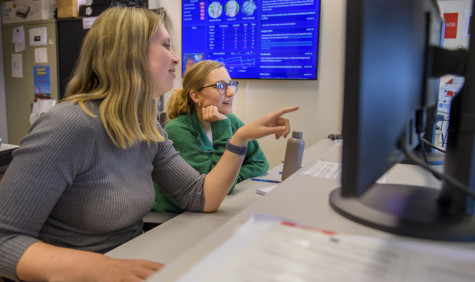 In early 2020, SURF commissioned a customer satisfaction survey at among the end users of the research services (mainly scientific researchers). Market research agency Ruigrok Netpanel also asked our users to score the quality and service of our helpdesk. Looking at the results published today, it is not only the great 8.4 for 'general satisfaction' that catches the eye. The individual services can also count on high ratings: from an 8.2 for the Lisa Compute Cluster and an 8.3 for the National Supercomputer Cartesius to the 8.4 for the relatively new Research Drive.
Naturally, we are very proud of the conclusions of this satisfaction survey.
In addition to the good report figures for the various departments, the almost 200 respondents are very satisfied (8.8) with the technical expertise of the SURF staff. Even the documentation made available, the component with the lowest score, can still count on a score of 7.8.
Further development
The availability of the helpdesk staff and the complexity of the application procedures are mentioned as possible areas for improvement. A great deal of work is already being done on this together with SURF's partners.
Kurt Jansen, director at SURF: "Naturally, we are very proud of the conclusions of this satisfaction survey. The individual services have already started to analyse the points for improvement and will implement them where possible in the coming period. We will also introduce a new online portal for our service desk in the first week of June. This will help users with questions and incidents even faster and more efficiently".
Over the past few years, SURF has put a great deal of effort into responding quickly and flexibly to new issues and wishes of our members and research communities. The results are not only visible in the customer satisfaction survey ratings, but are also translated into further development of SURF's portfolio.
Jansen's fellow director, Luuk Renfurm, adds: "The advisers, community and relationship managers are important links in anticipating the wishes of the research field. A good recent example is the newly developed Research Cloud that was designed in consultation with the members. The tender for the new supercomputer will also be carried out in close consultation with our members".
What happens in