Wageningen University & Research the first institution to connect to SURFsoc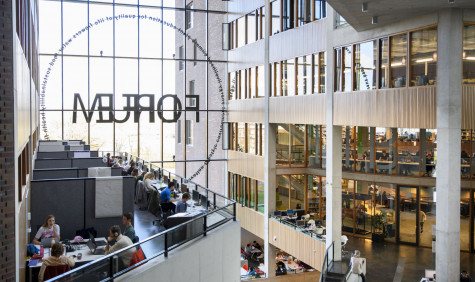 In the coming weeks, several education and research institutions, such as Fontys, Maastricht University and LUMC, will also join.
Importance of sector-wide cybersecurity
In 2020, at the initiative of the universities, a start was made to establish a sector-wide Security Operations Centre (SOC) at SURF. The immediate trigger for this was the ransomware attack on Maastricht University in late 2019. There was a growing need for collaboration and knowledge sharing in the area of cybersecurity among the institutions. SURFsoc was launched in January, and WUR is the first institution to join. The high number of institutions that now plan to join as soon as possible is testament to the importance that the sector attaches to cybersecurity.
First connection
"This onboarding process with WUR and Fox-IT, our partner that provides the Security Information and Event Management (SIEM) service within SURFsoc, has paved the way for a quick and smooth onboarding process for other members of SURF. And that's a good thing, because there is a great demand for SURFsoc. There are always unexpected challenges when the first institution comes on board. It was great to undertake that process with WUR. It was an enjoyable, constructive collaboration," says Jeroen Schuuring, SURFsoc project manager at SURF.
"For us, onboarding at SURFsoc was part of a larger programme to raise WUR's information security to a higher level," says Peter Ras, project manager at WUR. "We started working with Fox-IT immediately in January. We are proud that we are the first organisation to onboard and that we have been able to achieve this in this short time span - a real team effort."
Remon Klein Tank, Information Security Officer at WUR adds: "Together with representatives from the education and research sector, we made an early and principled decision to participate in SURFsoc. By combining information from various education and research sources, SURFsoc can determine whether or not a report is part of a larger offensive. This will enable us to respond more quickly and more effectively to threats. Working together and exchanging information greatly strengthens our defences."
More information