Work together or be devoured: we have to make agreements about open standards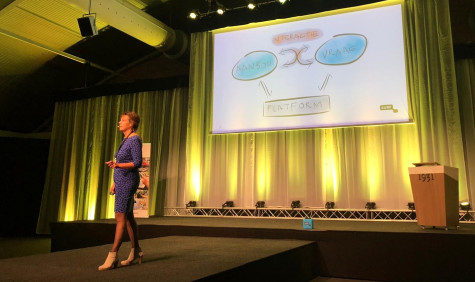 Platforms are becoming increasingly powerful
Platforms such as Booking.com and Airbnb are playing an increasingly important role in bringing supply and demand together. This also makes platforms powerful, as well as the Big Five (Apple, Facebook, Google, Amazon, Microsoft), where these platforms run: they can set their own conditions and they have endless amounts of user data. This compromises the freedom and privacy of consumers, but also other public values, such as reliability, transparency and democratic control.
... also in education
This is not only the case in everyday life, but also in education, where large MOOC platforms such as Coursera and EdX are active, for example. And where the Big Five are aimed directly at users, via Google Suite for Education or Microsoft Education.
Education must protect public values through open standards
All these platforms and the Big Five are by no means non-profit institutions, so as education we have to stand up ourselves in order to protect our public values. We need open standards for this: standards that make it possible to exchange data between platforms, so that you are not tied to a single platform. In this way, we prevent platforms from taking over power (vendor lock-in).
Take action fast
In higher education, therefore, we must rapidly make agreements on open standards, and we need to speed this up. We must therefore work together, in order to prevent us from being devoured.
What happens in