Verdubbeling van edubadges-aansluitingen met de start van pilot Microcredentials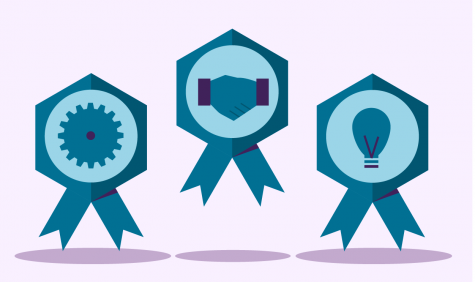 Pilot Micocredentials
In oktober is de pilot Microcredentials gestart. 32 hoger onderwijsinstellingen – 10 universiteiten en 22 hogescholen – doen mee aan de landelijke pilot onder regie van de zone Flexibilisering van het onderwijs van het Versnellingsplan. In de pilot Microcredentials staat het uitgeven van microcredentials in de vorm van edubadges centraal. edubadges is een platform voor het uitreiken van digitale certificaten, voor zowel formeel als niet-formeel onderwijs. Het stimuleert flexibilisering en geeft waarde aan het Leven Lang Ontwikkelen aanbod van instellingen.
5000 edubadges in 1 jaar tijd
Het doel is dat alle onderwijsinstellingen in Nederland digitale certificaten in de vorm van edubadges aan hun studenten kunnen uitreiken via de infrastructuur van SURF. Inmiddels zijn er in 1 jaar tijd meer dan 5000 edubadges uitgereikt aan studenten. Met deze edubadges kunnen studenten laten zien welke kennis en vaardigheden ze hebben opgedaan. Lees de blog van productmanager Frank Pinxt  over 1 jaar edubadges: waar staan we en waar gaan we heen?
Meer weten over edubadges?
Wil je ook aan de slag met edubadges of heb je vragen hierover? Neem contact op met Jenny de Werk. Lees meer over edubadges of lees meer over de pilot Microcredentials.