Open access: research data free of restrictions
Open access to research results allows publications and research data to be viewed free of restrictions, free of charge and without licence or copyright conditions. As such, open access benefits authors, readers, educators and researchers. The Dutch research universities and universities of applied sciences support open access.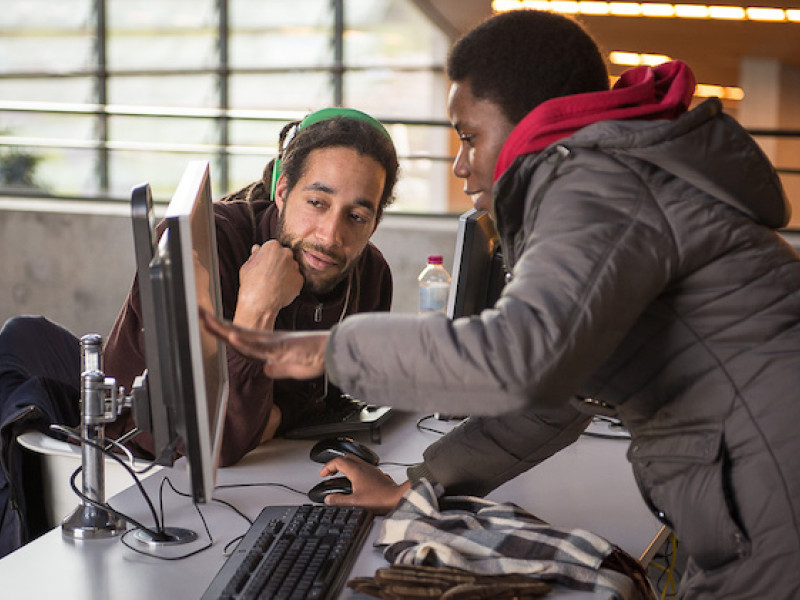 Benefits for authors, readers, educators and researchers
Publishing in open access enables authors to reach a larger readership than they would through a subscription journal. Publications have greater effect because they are found more quickly and therefore used more.
Readers have free online access to the literature they need for their own research.
Educators benefit because their students have free access to OA literature and can therefore easily obtain all the information they need.
Researchers have access to all the research material they need and can reuse existing data instead of having to do the same costly research all over again. 
Open access increases research scope
Access to knowledge, information and data is a core requirement for higher education and research. With digitisation opening up new avenues for publishing and exchanging data, knowledge transfer (education), knowledge development (research) and the practical application of knowledge, or valorisation, (society) depend on optimised access. Worldwide, open access is steadily gaining in support. 
Open access in the Netherlands
Research results obtained through publicly funded research should also be publicly accessible and available for reuse. This is the crux of the Berlin declaration on Open Access, which has been signed by all of the Dutch research universities and universities of applied sciences. Representing the Dutch higher education sector, SURF has been leading a strong campaign for open access and has released an open statement setting out its commitment to digital freedom of access. 
Open content
To achieve these open access goals, SURF works together with various other institutions. For example, to develop a web-oriented infrastructure that can guarantee open access to different types of content, referred to as open content. Open content encompasses not only open access publications but also open research data. Among the organisations propagating open access to research data in the Netherlands are the NWO and KNAW, paralleling the European Commission's principle of 'open where possible' (Horizon 2020). For an overview of the type of content endorsed by SURF, click here. 
Quality and use of research results
When providing open access, it is important to provide clear indications about the quality and use of research results. SURF and its partner institutions are investigating different options for providing transparency about the use and quality of scientific publications:
On behalf of its constituent institutions, SURF is currently negotiating with publishers as regards different options for open access licences for digital content.
More information
See also the programme page of the innovation programme Open access.