Open educational resources in practice
Teachers talk about their experiences with sharing or reusing Open Educational Resources (OER). Teachers who believe in sharing knowledge and using each other's expertise. They experiment to see what it delivers and want to inspire others. Teachers who make a difference with the use of OER.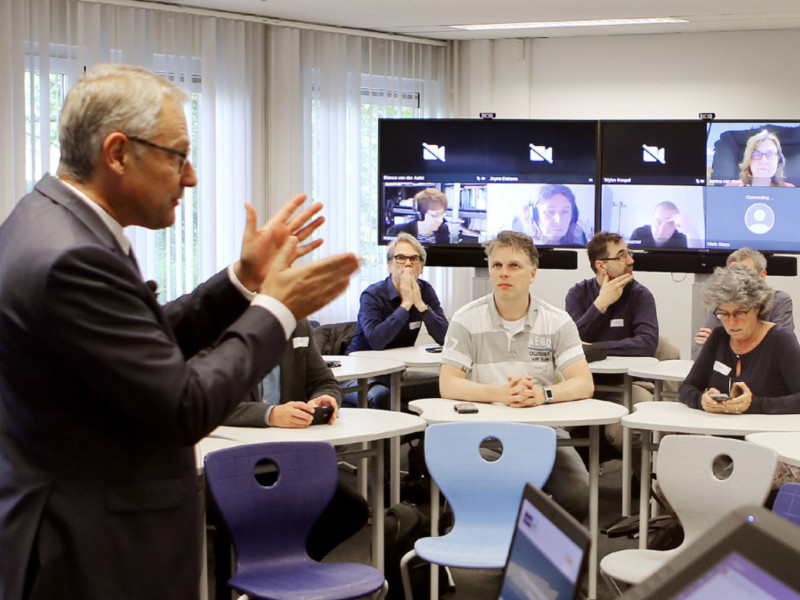 Open Educational Resources in Practice: Jasper Boter
Docent bestuurs- en arbeidsrecht Jasper Boter is een ware voorstander van leermaterialen delen en hergebruiken en zet kracht achter de slogan van de hogeschool: Share your talent. Move the world.