Peer feedback and peer assessment
In this theme issue, we discuss the following questions: how do you design and implement peer feedback? What are the obstacles and what ensures success? And how do you ensure quality? Three of our educational institutions show how they apply peer feedback in online education. You can also read what research is taking place on this theme.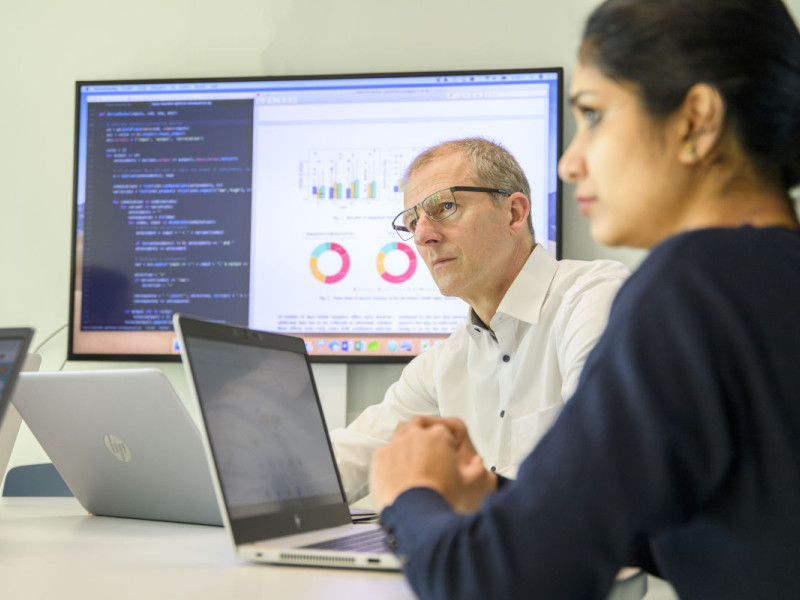 Opbouw en inhoud
Marjolein van Trigt geeft verslag van een expertsessie over hoe peer feedback grootschalig online onderwijs persoonlijker maakt.
Marca Gresnigt (Wageningen University & Research) laat in een good practice zien hoe de WUR peer assessments inzet in MOOC's.
Pascal Haazebroek legt uit hoe het peer-feedbackplatform Pitch2Peer studenten ertoe aanzet om uit te blinken.
Pieter Bots laat in de good practice van de TU Delft zien hoe zij systeemmodelleren in een online estafette-werkvorm inzetten.
Bob Götte licht toe hoe Hogeschool Inholland studenten met een weblecture voorbereidt op het geven van peer feedback.
Renée Filius van Elevate Health (UMC Utrecht) vertelt in de derde good practice hoe bij de master Klinische Epidemiologie peer feedback wordt ingezet in een internationale setting .
In het intermezzo Tools voor peer feedback gaan Peter Boers en Sebas Veeke (beiden SURFnet) in op de voor- en nadelen van het zelf ontwikkelen van software en het toepassen van een generieke tool voor peer feedback. Ook geven zij een overzicht van tools die nu beschikbaar zijn op de markt. 
Gaby Lutgens (Universiteit Maastricht) laat zien hoe de UM tot een keuze voor tools is gekomen.
In het laatste artikel vertellen drie onderzoekers, Ellen Rusman, Julia Kasch (beiden Open Universiteit – Welten-instituut) en Esther van Popta (HAN), wat er uit onderzoek bekend is over de effectiviteit van peer feedback.