Project SURFnet8
SURF was working on Project SURFnet8, the goal of which is to further develop the fixed section of the national education and research network. Both layers of the SURFnet network – the optical layer and the service layer – have been upgraded.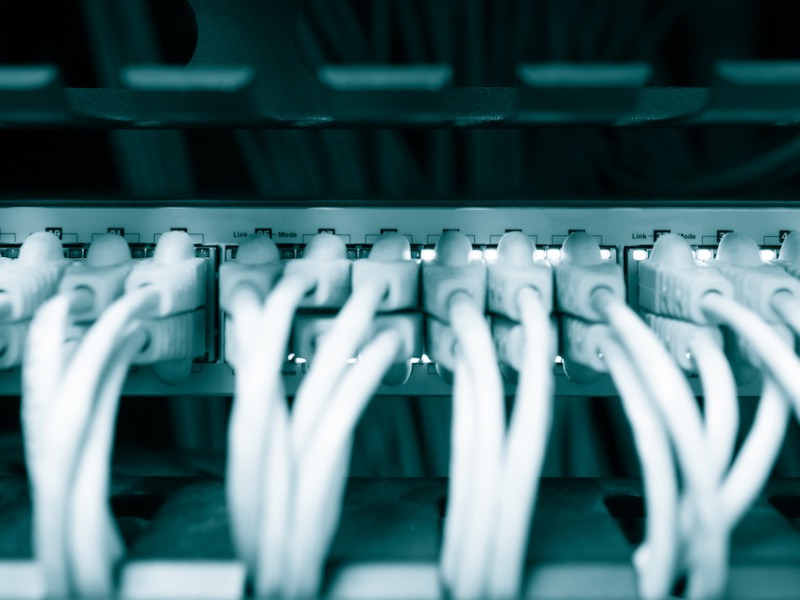 Implementation optical layer SURFnet8
In 2016 the tendering process for the optical layer was completed. ECI Telecom will provide the new optical layer for the SURFnet network. In 2017 and 2018, we implemented this new optical layer. At the end of October 2018 we migrated the last branch.
Upgrade of optical layer
The optical layer illuminates the optical fibres. This layer forms the basis of the SURFnet network and delivers transport functionality to the service layer. With the new optical layer from ECI Telecom, 100 Gbit/s transport capacity will be the standard and 400 Gbit/s will be possible.
About the implementation process
We migrated the optical layer by branch - a chain of locations between 2 major hubs in the network. Taking a branch-based approach meant that the implementation process took a little longer but, that way, we avoided temporary interruptions to institutions' connections. When work was being carried out in a branch, there was a chance of loss of resilience in part of the network. The institutions have been informed about this well in advance. By working mainly during the day and migrating on a location-by-location basis, we reduced loss of resilience to a minimum. We were in control during the work. In the event of increased impact as a result of problems elsewhere in the network, the connections could have been recovered quickly and easily.
Schedule
The engineers have been in training as preparation for the implementation process. On Friday, June 9th, we have deployed a 400 Gbit/s connection between Breda and Utrecht. With this link we have tested ECI's Apollo platform on a new optical fibre that was not yet in use.  At the end of June we started installing the new equipment. At the moment, all of the equipment is installed.
In August 2017, we migrated the first branch in the production network; Zwolle to Nijmegen via Deventer, Apeldoorn and Arnhem. At the moment, all branches in the production network have been migrated. We completed the full migration of the SURFnet8 optical layer in October 2018.