SURF Research Day
GET ON BOARD!
Mark your calendar for SURF Research Day 2023. It's the national conference that connects research, IT and innovation. The event takes place on May 23rd 2023. It's free!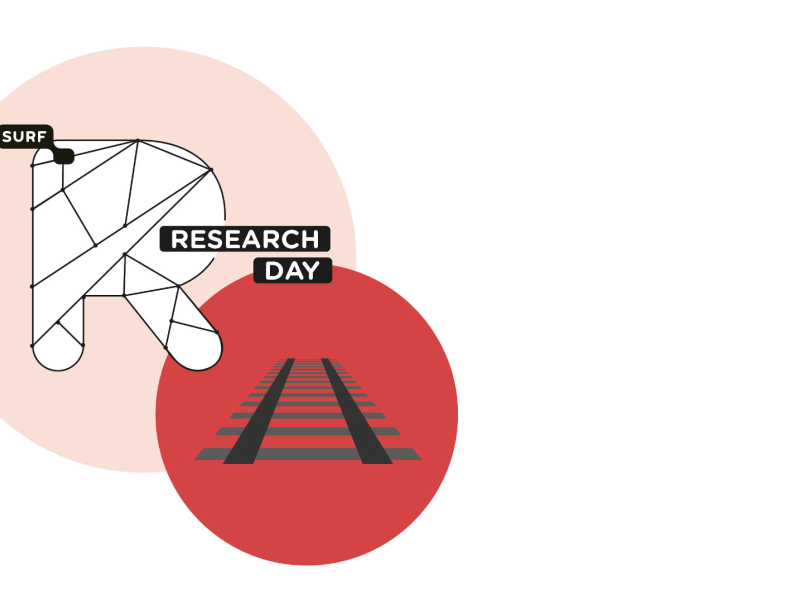 Programme SURF Research Day 2023
The theme of the Research Day is "Get on board": the aim of the day is to connect IT-departments with research support. We have identified 5 tracks: 
Research Collaborations: focus on research support, on communities; the organisation of expertise.  
Future: tech, process and support 
Research IT: focus on tooling, use of cloud and big tech; the organisation of facilities. 
Responsible Research: focus on i.e. open science, sustainability, integrity and scarcity   
Research Applications: focus on services used in research 
Contribute to the programme  
Which visionary speaker would you like to see on stage at SURF Research Day? What research use case should everyone hear about? Let us know, and we might use your ideas to draw up an unforgettable programme!
More coming soon!
All events in