SURF Research Day
GET ON BOARD!
Mark your calendar for SURF Research Day 2023. It's the national conference that connects research, IT and innovation. The event takes place on May 23rd 2023. It's free!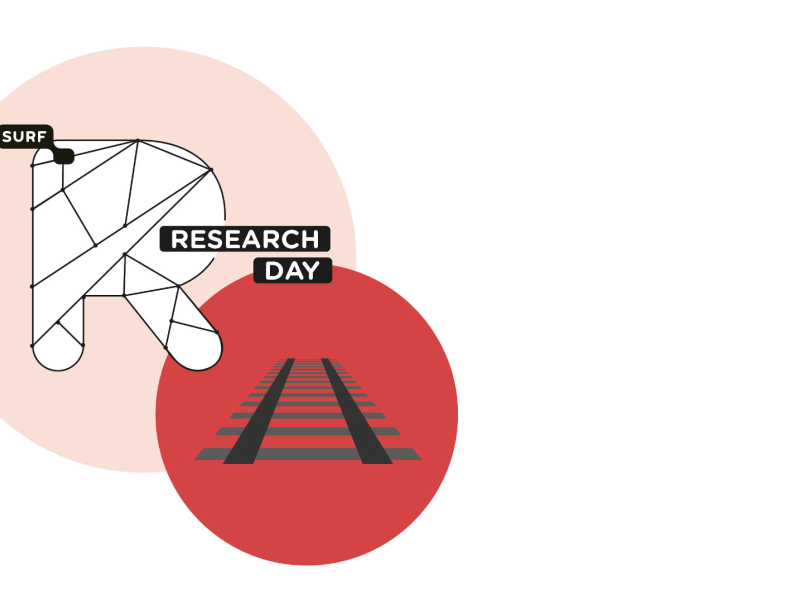 Programme SURF Research Day 2023
Sneak-peek at the programme 
We can give you a sneak preview on what to expect at this event! Take a look at the 5 tracks that are developed in the spirit of this year's theme  Get on board:   
Research Collaborations | Join the ride 
Let's focus on research support and communities. How can our expertise be organised, what is needed?   
Future: tech – process – support | The future express   
Explore all sessions around innovation of technology, the innovative streamlining of processes and the cooperation between research and support.   
Research IT | The stations blueprint   
These sessions are all about the organisation of facilities, diverse tooling and the (dis)advantages of the use of cloud technology and big tech.   
Responsible Research | The travel essentials  
Are you ready to really think about issues like scarcity (of time, of energy, etc.), the integrity of research, sustainability and open science? Then let's find out in these sessions!  
Research Applications | A trainload of tools   
Do you know what services are used in research, for example the services that SURF offers? And which are suitable for your institution? Let's discover!  
More coming soon!
All events in