Roadmap: build a professional community around open education resources
If you create, share and reuse open educational resources, it is absolutely essential to collaborate with other lecturers. Collaboration becomes easier in an active professional community. Use this roadmap to help you build a community around open educational resources.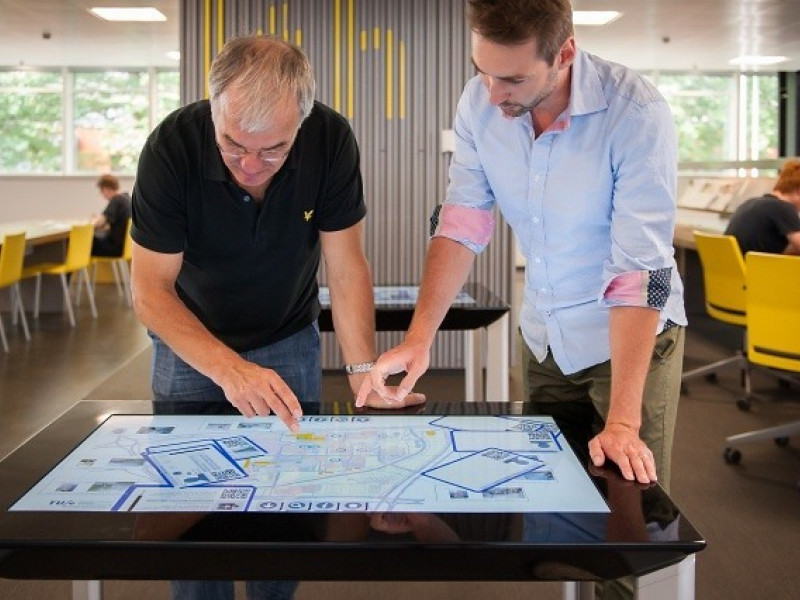 Good practice Professional Community for Environmental Toxicology
Read more on the good practice of the Professional Community for Environmental Toxicology.

Kees van Gestel, Professor of Ecotoxicology of Soil Ecosystems at the Vrije Universiteit Amsterdam: 'Education in environmental toxicology had become fragmented in recent years. Available textbooks were ageing and no longer up to date. Together with the six Dutch research universities offering the subject of environmental toxicology, we decided to develop an open textbook on Environmental Toxicology in order to streamline the teaching and introduce more uniformity.
In 2017, we participated in SURF's funding program. The project team consisted of twelve authors, six of whom accounted for the majority of the work. We started by taking stock of what had to be included in the open textbook. We arrived at a layout consisting of six chapters, each chapter consisting of several modules. A focus group made up of academic peers monitored our activities and made suggestions to complement our own ideas. For each module, we decided who would be best placed to write the texts: a member of the project team or a fellow academic from the Netherlands or abroad. In addition, we invited reviewers to assess each module, and these again came from the Netherlands and abroad. A total of about 100 modules were developed by 67 authors and 96 reviewers.
To ensure that everyone kept track, we put together a community page on Edugroepen, where we deposited all the draft texts and images. Contacts were primarily maintained by email. Keeping everyone involved in the project took a lot of organisation.
The beauty of an online open textbook is that it is easy to add to; the disadvantage, however, is that it is never finished. There are still about 20 modules at the draft stage in the book, and we intend to continue to add to it in the future. Our hope is that it will be adopted by our international professional body. Some modules, for example, can be used to supplement the basic knowledge of risk assessors so that they may qualify for the certification process of our professional body. We use other modules in an online training programme for PhD students who have just started in a Marie-Sklodowska Curie training network. Using the materials in teaching is the best way to keep the community active, as it forces you to keep reviewing the materials. We regularly receive feedback from our peers or from students, or we encounter passages of our own that can be improved. The advantage of online materials is that you can tweak things immediately, although it does mean asking colleagues to write or rewrite documents, chasing them and asking reviewers to appraise the new text. The ongoing development of the materials remains a challenge.'
Tips from Kees
Create a regular concentration process. One day a week, we came together to write. The writing progressed considerably more quickly than when we tried to write on our own.

Technical support is indispensable for a professional community that is creating online open educational resources for the first time. We received good practical advice, for example on the online publication on MERLOT.

Learn from other professional communities. As part of the funding program, we met regularly with all project leaders. I learned a lot there for our own project, for example, to start each module with a learning objective and to end with a number of self-reflection questions.
Factsheet Environmental Toxicology
Number of members: 67
Target group: lecturers of environmental toxicology and professionals (self-study)
Institutions: Vrije Universiteit Amsterdam, University of Amsterdam, Radboud University, Wageningen University & Research, Open University of the Netherlands and Leiden University
Date of foundation: 2017
Number of open educational resources: 1 open textbook of around 100 modules
Primary objective: to renew and streamline teaching in environmental toxicology