Roadmap: build a professional community around open education resources
If you create, share and reuse open educational resources, it is absolutely essential to collaborate with other lecturers. Collaboration becomes easier in an active professional community. Use this roadmap to help you build a community around open educational resources.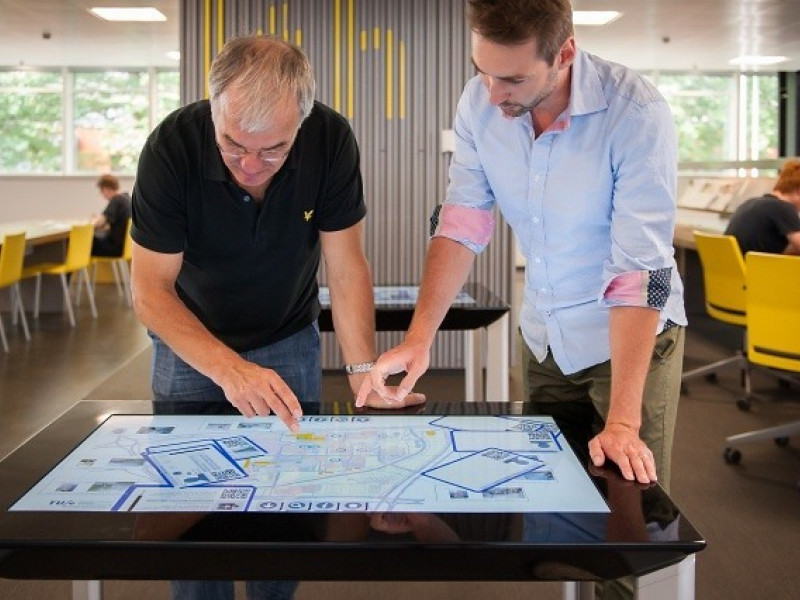 Good Practice Professional Community Collaboration for Maths Teacher Training Programmes
Read more on good practice from the Professional Community Collaboration for Maths Teacher Training Programmes.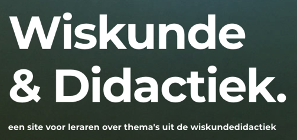 Theo van den Bogaart, researcher and teacher trainer in mathematics at Utrecht University of Applied Sciences: 'All universities of applied sciences with a teacher's degree in mathematics take part in the Professional Community Collaboration for Maths Teacher Training Programmes. What is unique is that the commercial training centres are also involved. Our goal is to improve the teaching of didactical skills within the maths teacher training programmes. It's a small world. In the past, when a few institutions dropped out of the community, we sent a letter to the boards. That helped. Institutions now feel as though they are missing out on something good if they don't participate. Participation in the professional community is a way to get to know your colleagues better, but also to engage with your profession in an easy way.
The professional community is not hierarchical. We currently have a number of chairpeople, who together form the day-to-day management committee. In addition, all members have the role of 'creator' of learning materials. These could be videos, articles, classroom modules, etc. Five times a year, we meet for half a day with all the members. We then form subgroups that work together to develop learning materials. Because of the Covid situation, all meetings are currently held remotely. Authors from outside professional community are also invited to collaborate on the open educational resources.
It is important to meet regularly, because everyone is busy, and the meetings form a logical deadline for new materials. By working in subgroups, we ensure that we have a compact network in which we can share ideas together. In addition, the subgroups add discipline to ensure the work on the learning materials gets done.
For our open educational resources website, wiskundedidactiek.nl, we made a conscious decision to use the Weebly website tool, rather than a platform offered by an institution. Setting up an IT system in accordance with formalised pathways can be a real drag on the process. Although our working method is sometimes less convenient for continuity, we believe in building things from the bottom up.'
Tips from Theo
Go for quick & easy rather than for structure and bureaucracy. Resist the temptation to ensure all bases have been covered.

Work together to establish substantive goals and work in small groups according to a cyclical process: for example, come together every two months, give feedback on the materials that have been produced, and immediately continue with the next learning materials you want to work on.

The motivation of the members is essential for the success of a professional community. Starting a professional community from the top down is therefore actually less effective.
Working Group factsheet
Number of members: 11
Target group: teacher trainers and, ultimately, maths teachers
Institutions: Driestar, Fontys, HAN University of Applied Sciences, Rotterdam University of Applied Sciences, Utrecht University of Applied Sciences, Amsterdam University of Applied Sciences, NCOI, NHL Stenden University of Applied Sciences, Saxion University of Applied Sciences, Windesheim University of Applied Sciences
Date of foundation: 'has grown organically since before the internet age'
Number of open educational resources: about 20 videos, 8 classroom modules, 8 books and 4 articles
Primary objective: to improve the teaching of didactical skills within the maths teacher training programmes by developing and sharing learning materials
More information: wiskundedidactiek.nl