Roadmap for the development of the workshop 'Redesign your teaching using open educational resources'
Would you like to speed up the adoption of open educational resources (OER) within your institution? Do you want to help lecturers start with OER? Using this roadmap, you will set up an online workshop which will be your platform to inspire lecturers. The workshop is also for the support specialists: what can they do to lower barriers?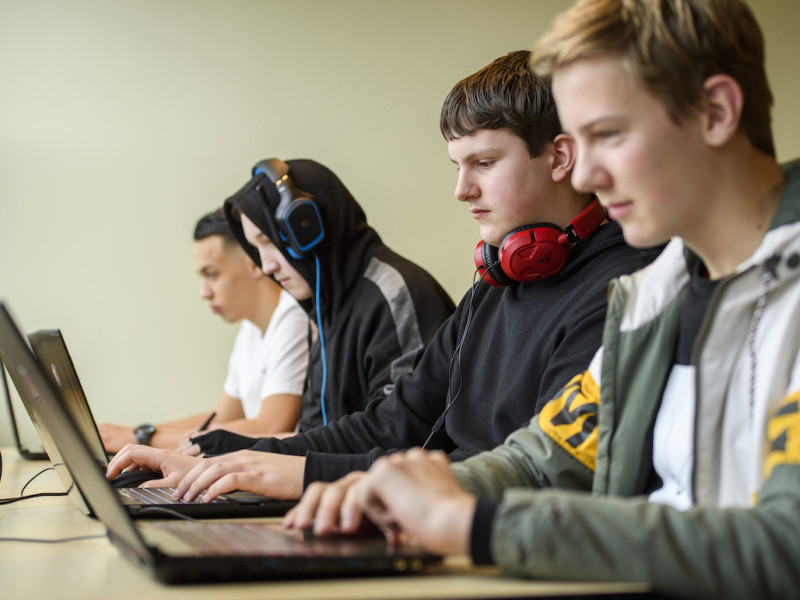 University of Groningen Pilot Workshop on Open Educational Resources
On 12 May 2020, the University of Groningen held a pilot workshop on open educational resources: Integrating Open Educational Resources into your Course Design. Below you will find all the resources used, the key identifying characteristics of the workshop and an evaluation by the organisers. All the materials are available in English.
Identifying characteristics of the workshop
Language used for the session

English

Organiser 

Education Support department of the University Library (2 specialists)

+ Lecturer Professional Development Team of the Educational Support and Innovation department (1 specialist)

Workshop format

online

Target group

Lecturers (primary focus) & support specialists staff (represented among participants)

Workshop duration

2.5 hours

Follow up?

Regrouping session?

+ Follow-up in the form of group e-mails offering assistance and individual consultations, information on external OER webinars

+ Follow-up in the form of individual e-mails with interesting sources for specific lecturers

- No regrouping session

Number of participants

(lecturers/support specialists)  

15 lecturers, 4 support specialists

Webinar technology

Blackboard Collaborate

Supporting environment/learning environment 

Break-out groups via Blackboard Collaborate

Poll via Blackboard Collaborate

Poll via Poll Everywhere

Quiz via Poll Everywhere
Evaluation
Frederiek van Rij
Myroslava (Mira) Zhuk
Raquel Raj
What were the strengths of the workshop and what were the takeaways?
The strengths of the workshop lay in the interactive format (which resulted in better engagement of the participants) and various practical examples of possible ways to integrate OER into courses (this served as inspiration). The structured links and sources were also a great help to the participants as resources to take away with them.
How was the workshop evaluated? What was the best reaction
The workshop was evaluated by means of an online survey (Google Forms). It was highly rated by the participants (a score of "8 and higher" by 89% of the respondents). It was also highly appreciated by the colleagues present.
The best reaction from one of the participants: "Starting about thinking what you want to do with your own course is a great preparation. Great overview of available resources, inspiration from the other participants and experts."
What would you do differently next time?
Even more interactive elements
More time for discussions in the break-out groups, better organisation of this assignment
More time for examples and less repetition (due to homework assignments)
Focus even more on the context and policies of the University of Groningen
Which support staff participated in the workshop and who would you invite to the next workshop?
Two academic information specialists from the University Library (Education Support) and one education specialist from Lecturer Professional Development (Education Support and Innovation) participated. Also, an extra information specialist from the University Library assisted with homework assignments and some IT specialists participated in the workshop as observers.
Next time, it might be a good idea to include among the support specialist invitees an information specialist from the University Medical Centre Groningen (UMCG), an education coordinator from one of the faculties, and possibly a lecturer who has teaching experience of their own using OER.
What follow-up activities have you organised? Has there been a regrouping session?
We did not plan a regrouping session due to Corona measures and the lack of availability of lecturers during the summer.
We did send follow-up group e-mails with offers of assistance and individual consultations, a request to submit additional course redesign assignments, as well as up-to-date information about other OER webinars. Some lecturers also received individual e-mails from us with interesting information about their particular field of study.
Has there been any change in policy or support since the workshop?
There have been no changes in policies at University of Groningen (RUG) level (development of the new RUG-wide strategy has been postponed because of Corona measures), but we are in the process of developing the University Library's strategy for OER (this is one of the strategic drivers for the Library) and supporting infrastructure for lecturers and educational specialists. We are also raising awareness of OER through university newsletters, RUG social media, Open Science Blog articles, flyers, targeted e-mails and LibGuide. We are currently working on an interactive webinar to introduce the topic of OER to educational support specialists and involve them in the process of raising awareness of OER within their faculties. We are also consulting with UG Press about the launch of a project to publish open textbooks.
What tips or suggestions do you have?
Schedule more time to prepare for the workshop than you initially think you will need. Even adapting existing templates to the context of your institution and coordinating things takes up a lot of time.
Try to get to know your target group and their needs well in advance, make a distinction between lecturers and education support specialists, who often have different objectives and needs.
Prepare handouts with concise information (and preferably good infographics) for the participants to take away with them after the workshop has ended.
Keep up the workshop dynamic, spend more time on examples, specific step-by-step plans and interactive elements.
Fill the slide notes (which are invisible in presentation mode) with plenty of extra links and suggestions that participants can revert to, but don't discuss every source or link while presenting (the same applies to sources on the slides too).
Practice what you preach: always attribute the sources when you have copied information (e.g. in the slide notes), even when you have modified it.
It is always a good idea to involve a team when preparing a workshop (including for the homework assignments), but even if you do it alone, invite someone to help moderate the chat during the workshop (while you are presenting).