Roadmap for the development of the workshop 'Redesign your teaching using open educational resources'
Would you like to speed up the adoption of open educational resources (OER) within your institution? Do you want to help lecturers start with OER? Using this roadmap, you will set up an online workshop which will be your platform to inspire lecturers. The workshop is also for the support specialists: what can they do to lower barriers?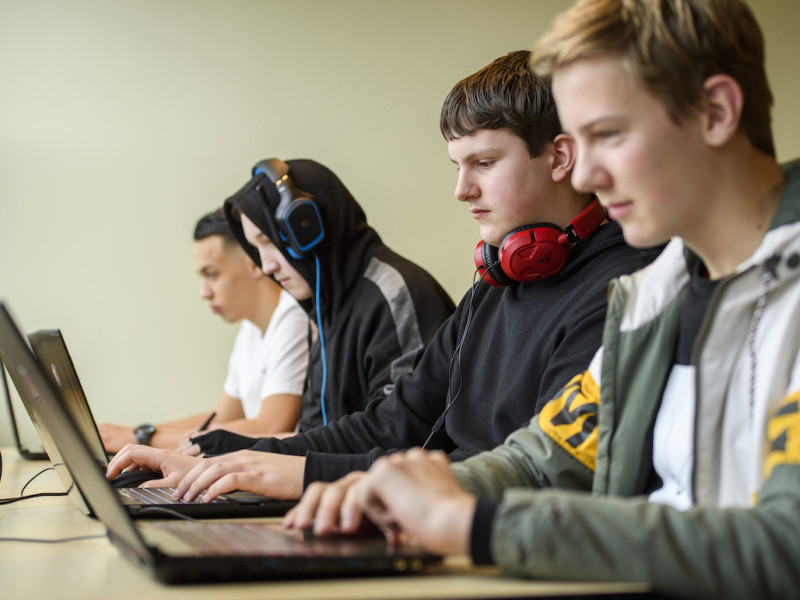 Step 1. Define target groups and learning objectives
The workshop you are going to organise is aimed at lecturers and specialists who work in support of lecturers. Both target groups have their own learning objectives. Make changes to the workshop to adapt them to the situation at your own institution.
Lecturers
Identifying characteristics
The primary target group of the workshop which you will be developing is individual lecturers or a team of lecturers around a particular subject. These workshop participants will be designing or redesigning their lessons using open educational resources (OER). Some may already have some experience with OER, while others may know little about the topic. 
Learning objectives
The primary objective is that lecturers will leave the workshop knowing what OER are. Throughout the workshop, they will explore how they can use OER within their existing or new teaching practices, and how they can use OER to improve the quality of their teaching. Once the workshop is finished, the lecturers will have a basic understanding of copyright issues and the Creative Commons licences. And when they design their own lessons, they will know where to find OER, how to ask for support, and how to share resources themselves.
After participating in the workshop, lecturers will be able to:
reproduce the basic principles of sharing, using, reusing and repurposing open educational resources
develop strategies to find the resources that are most relevant to their own course
assess OERs for suitability, specifically for the learning objectives of their own course
provide open educational resources with a license
share educational resources openly through the institution's infrastructure
But also:
inspire participants to design teaching and learning activities using OER (such as projects, collaborative activities, assignments, simulations, exercises, quizzes, videos, etc.).
participants will build up a network within the institution, making good use of the knowledge and expertise of others in OER.
Adapt the learning objectives for lecturers according to the institution's needs. Make sure that the learning objectives match up with the assignments and the results you want to achieve.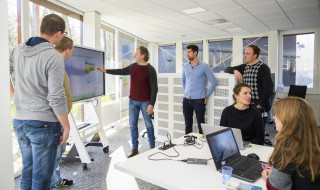 Support specialists
Identifying characteristics
The second target group is teaching support specialists in the broadest possible sense. These specialists work, for example, in the policymaking department, in the library or in lecturer professional development. They may have a diverse range of roles:
policymaker for open educational resources/digital educational resources
teacher trainer
educational adviser
IT & Education adviser/instructional designer
information specialist (or other library staff)
open educational resources expert
copyright specialist
Learning objectives
By giving the support specialists attending the workshop an active role and specific assignments, they will experience the needs as perceived by lecturers and will know what barriers need removing to expand the adoption of OER. On this basis, they will be able to make more effective policy decisions and provide better advice and support to lecturers.
The learning objectives of lecturers may also be relevant to the support specialists. Furthermore, there are two additional learning objectives:
After participating in the workshop, the support specialists will be able to:
recognise the needs and barriers perceived by lecturers when working with OER
establish institution-wide policies and support to expand and accelerate the adoption of OER
Examples of learning objectives
University of Groningen used the following learning objectives in the workshop:
After following this webinar, you should be able to:
understand how to use OER, basics of the copyright and open licenses
search strategically for and evaluate OER most relevant to your subject area
design appropriate teaching and learning activities using OER
HAN used the following learning objectives in the workshop:
After attending this online workshop you will be able to:
use digital OER in accordance with the rules of copyright and open licences in your education.
search and find digital OER for your domain and assess the quality of the digital OER
design teaching and learning activities using digital OER and using them in education
ACTION
Define who your lecturer target group is and who your supporter specialist target group is. For each target group, decide which learning objectives will be addressed within this workshop.