How do they do it in Sweden?
Sunet is the SURF of Sweden. Like its Dutch counterpart, the Scandinavian organisation offers both a national network and a range of services. Some of these services are quite ambitious. Can we learn something from the Swedes?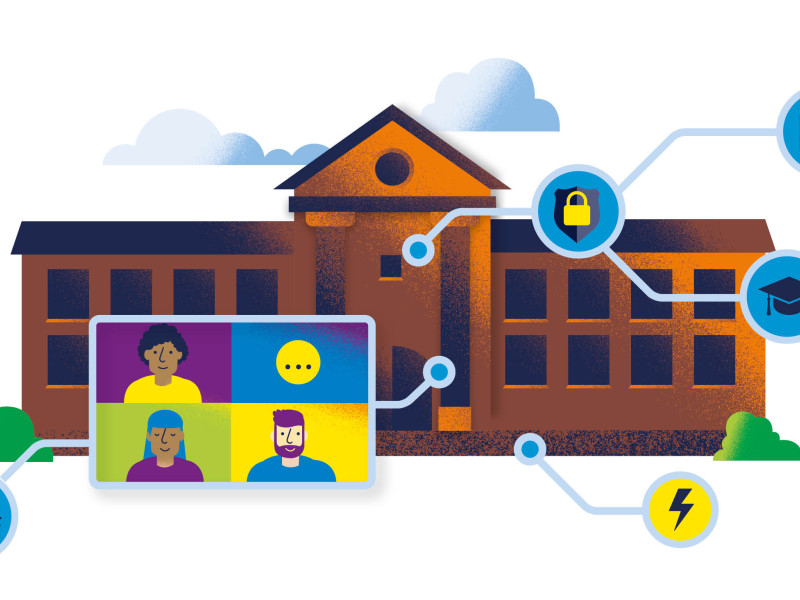 A glance at Sunet's homepage makes one thing very clear: services are central to its mission. The whole page is actually a shop window, with many tiles advertising the offerings. Most services are based on a single commercial product. For video conferencing, there is a Zoom service, and the learning management system on offer is Canvas. But the ultimate goal is made very clear in the header: Sunet offers an 'accessible, secure and scalable e-infrastructure'. The basis for this is Sunet's national academic computer network of the same name.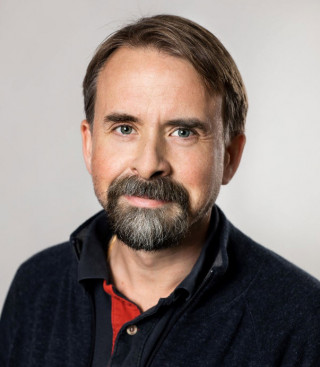 Swedish universities are not obliged to use Sunet's products. But for the most part they do. A recent example is eduSign, explains Per Nihlén, chief technical officer of Sunet. "When everyone was working at home during the pandemic, people found that they could no longer sign papers that required a signature. Or everything had to go through the post office. With our EduSign service you can sign things online, more or less instantly. That has really taken off in the last year."
Sunet people in the institutions
The success of Sunet's services is not only due to good products at lower prices, says Nihlén: "We want to be as close as possible to the needs of the customers." This goes so far that many of Sunet's employees are actually employees of institutions. "With every service, we try to make people from the universities responsible for that service in that local community. Often these are not ICT people but people who are involved in education, for example. We pay them for 25 to 75% of their time. But they are part of that community; we are not."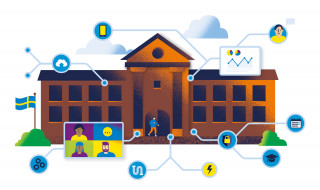 In each service, we try to make university staff responsible for that service in that local community.
This front office role goes quite far: "If another university wants to use a service, they contact this representative, not Sunet directly. The representative can answer any questions and even send a contract proposal."
Hybrid organisation
So Sunet is actually a kind of hybrid organisation. And not just in terms of staffing. Nihlén: "We are in the process of setting up something called Sunet Drive. It will offer data storage and file sharing, fully hosted by us together with Swedish universities. In this way we avoid the problems with data storage in the clouds of commercial providers."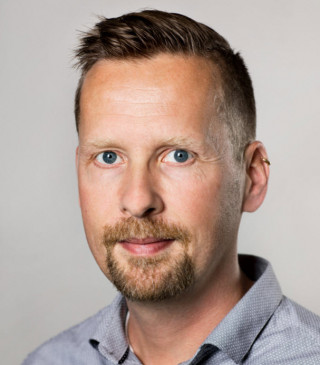 David Heed, responsible for network and security services at Sunet, explains: "Our job with this service is to provide fast network connections between the university computing centres where the data is stored. And we are responsible for the service. That's why we monitor the data centres: they have to meet our requirements." So here, too, Sunet is deep in the institutions.
Cooperation, also for the campus network
The most ambitious project for Sunet at the moment is CNaaS: Campus Network as a Service. Basically, it involves Sunet becoming a partner responsible for designing and maintaining a university's own network, together with the university. 
The idea was floated in Sunet's board of directors, says Nihlén. "They wanted to know if we could design a campus network where you could easily replace hardware components with products from different suppliers. We asked our customers if they were interested, set up a steering committee, developed a basic service and found a launch customer." By now, 3 universities are using CNaaS and 3 more are about to join. But what do campus network managers think of this acquisition? Nihlén: "Well, we are not replacing staff. We are also not forcing our ways, but listening to their wishes and then making a plan together with them on how we can work together in the infrastructure."
Less time, more capacity  
How does it work? "Our starting customer is a small university. It only had half an FTE for network management. We started talking to that person to shape the changes. By now, we have automated most of the management and we monitor their network full time for failures. The network manager saves a lot of time, which he can use for more interesting tasks. And for this, he can call on the combined knowledge of our network team."
The institution's network administrator saves a lot of time, which he can use for more interesting tasks. For this purpose, he can call on the combined knowledge of our network team.
"For the second customer," adds Heed, "it wasn't expertise but money that was the driving force. They have a larger network department, but they wanted better equipment for less money. Because Sunet buys on behalf of several universities and is not a profit centre, we can offer network equipment at lower prices. But then they became interested in the network automation we had developed. And the next step was that they let us monitor their network, along with their own team. In fact, our network operations centre monitors 24 hours a day, seven days a week. I don't think there is a single university in Sweden that does that."
For CNaaS, Sunet brings all parties together
A final advantage of Sunet is that it can get support from the network providers much faster than an individual university. CNaaS thus brings together all the parties involved. Nihlén: "We collect everyone's knowledge and experience and everyone can share in it. In this way, we build a community of experts around the service. I think that works very well."
Ron Augustus, chief innovation officer of SURF: 
"Like Sunet in Sweden, SURF provides a safe, fast, and accessible infrastructure for higher education in the Netherlands. SURF's 'On Campus Scenario 2030' sets out a number of possible directions for the Smart Campus in secondary vocational education (MBO) and higher education (HBO). For smaller institutions in particular, collaboration is important in order to provide a safe, affordable, and innovative infrastructure for students and instructors. But collaboration is also of added value for the larger institutions, so that cross-sector and international standards can be laid down in architecture agreements. SURF can also be a workshop for innovation where new technologies can be explored, pilot projects carried out, and new services developed together with its members.  
Learning from the hybrid approach
I find the hybrid approach adopted by the Swedes interesting, whereby they mainly carry out new projects with staff on members' payrolls. SURF is already sharing knowledge with other counterparts in the United Kingdom, Germany, France, Finland and Denmark, because European developments and regulations in the field of infrastructure, privacy and security are moving ever faster. We are also looking at synergies between research and education in a European context, for example whether education can use the same central data storage facilities under its own control as it does in research. 
The sector thus seems to be showing an increased demand for national coordination and support, a role that SURF will be happy to take on if desired."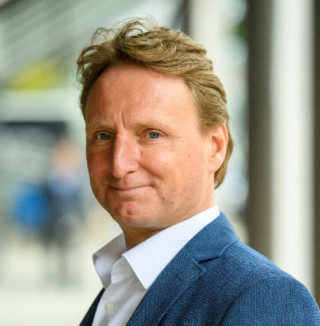 Text article: Aad van de Wijngaart
Illustration: De Hondsdagen
Translation: Deepl
'How do they do it in Sweden?' is an article from SURF Magazine. Monthly the newest articles in your inbox? Then subscribe to the SURF Magazine newsletter (in Dutch).