SURFconext: global access with 1 set of credentials
Let your users log in with 1 username and password to all cloud services your institution uses. Both for services that everyone uses and for services for small specialist teams. Secure, easy and privacy friendly.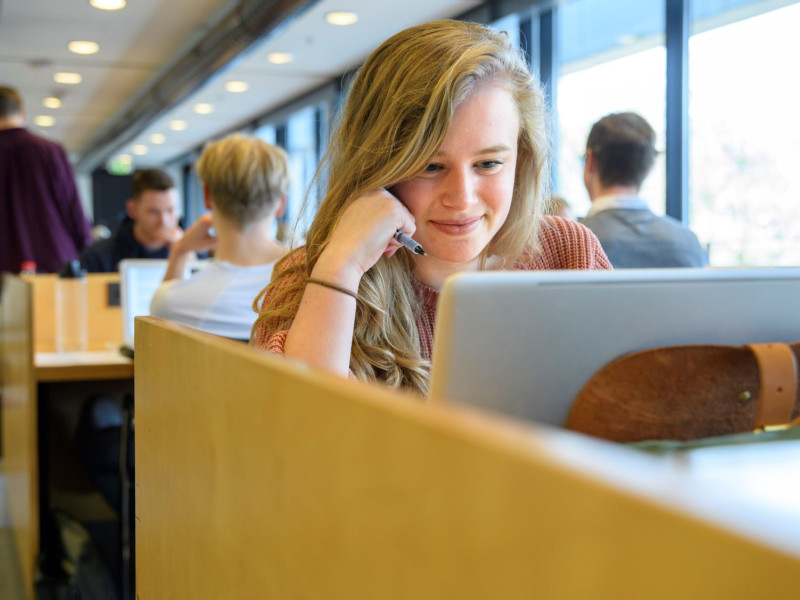 SURFconext matters explained in 1 minute
The SURFconext team tells you more about a topic related to SURFconext in short films. There are 6 movies in total. From June onwards we will add a short film to this page every week.
Service Provider dashboard
In het Service Provider dashboard (SP dashboard) kunnen diensteigenaren hun op OpenID Connect- of SAML-gebaseerde diensten aansluiten op het SURFconext-platform en beheren. Het SP dashboard geeft je als dienstleverancier inzicht en controle over de dienst die je aanbiedt via SURFconext op zowel technisch als administratief vlak. Vanuit SURF streven we naar 'SP in a day': het aansluiten van een serviceprovider binnen een dag. In dit filmpje vertelt productmanager Teun Fransen meer over het SP dashboard en hoe je een aansluiting kunt realiseren. Kijk voor meer informatie ook op edu.nl/spdashboard.
Attribuutminimalisatie in SURFconext
Contentdiensten die via SURFconext worden aangeboden, bijvoorbeeld voor video of onderzoeksliteratuur, krijgen in sommige gevallen te veel persoonsgegevens in de vorm van attributen, kenmerken die een gebruiker beschrijven, zoals een e-mailadres of de achternaam. SURFconext streeft er naar zo weinig mogelijk persoonsgegevens in de vorm van attributen aan diensten door te geven. Support engineer André Klaver vertelt in deze video over het project dat SURF hiervoor samen met de UKB en SHB is gestart en welke oplossing is bedacht om die privacygevoelige informatie te ondervangen. Lees ook zijn blog hierover.
Nieuwe lay-out SURFconext: toegankelijkheid verbeterd
Begin 2021 hebben we het loginscherm van SURFconext en het informatiescherm, het scherm waarop je ziet welke informatie - attributen - naar de dienst gaat waarop je via SURFconext inlogt, een opknapbeurt gegeven. Deze nieuwe lay-out zorgt niet alleen voor een uniforme gebruikerservaring, maar ook tot verbeterde toegankelijkheid conform de WCAG 2.1 richtlijnen (niveau AA): de schermen zijn te bedienen met het toetsenbord en alle elementen op de pagina's zijn toegankelijk gemaakt voor screenreaders. Bekijk het filmpje waarin productmanager Arnout Terpstra hier meer over vertelt. Wil je meer weten over welke aanpassingen precies zijn gedaan en welke lessen we daarbij hebben geleerd? Lees dan het blog van technisch productmanager Thijs Kinkhorst.
Remote vetting
Om gebruik te kunnen maken van SURFsecureID, de tweefactorauthenticatiedienst van SURF, moeten studenten en medewerkers langs de servicedesk om hun identiteit te laten controleren. Als je in het buitenland werkt of studeert is dat lastig. Een oplossing is om gebruikers via de laptop of smartphone te identificeren. Dit noemen we remote vetting, het op afstand controleren van iemands identiteit. In dit filmpje vertelt technisch productmanager Pieter van der Meulen meer over de voordelen hiervan en over de proof of concept die SURF hiermee gaat doen. Lees meer over remote vetting.
European Student Identifier (ESI)
The European Student Identifier is a new feature introduced to uniquely identify students on international exchanges. This means that students going on Erasmus exchanges can log in to all the services and the institutions can exchange information about those students. In this video, team lead Trust & Identity Michiel Schok explains the advantages of ESI. For more (technical) information: edu.nl/esi.
InAcademia
InAcadamia is a pan-European service - co-developed by SURF - that allows students and staff to use SURFconext to prove easily and securely that they are studying or working at an institution. This gives them discounts on Spotify, among other things. Technical product manager Niels van Dijk explains in the video why we at SURFconext have worked on this. Do you want to connect a service to Inacademia? Please contact support@surfconext.nl. For more information about InAcademia, go to inacademia.org.