SURFconext: global access with 1 set of credentials
Let your users log in with 1 username and password to all cloud services your institution uses. Both for services that everyone uses and for services for small specialist teams. Secure, easy and privacy friendly.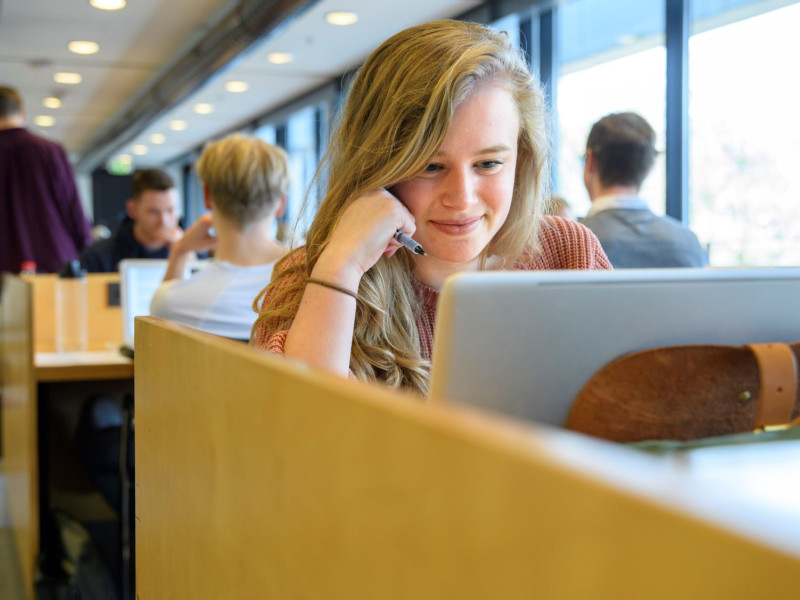 SURFconext: Secure and user- friendly access to cloud services
Want to login safely and securely to all the cloud services your institution uses? This is possible with SURFconext. SURFconext connects your institution ito the service providers. SURFconext is privacy friendly and only exchanges the attributes that are really needed.
One connection to several providers
You are making an increasing number of connections to cloud services from different providers. With SURFconext, you can do this with just one link, instead of a separate link per service. SURFconext regulates some of your authentication, authorisation, group management, and agreements on privacy and security centrally for you. 
Easy and user-friendly access to cloud services with setup account
With SURFconext, your users have easy access to services from different providers. Users log in with their setup account, and have secure access to the services you make available to them through single sign-on. This offers new opportunities for working together, within institutions and across institutional boundaries, and even across national borders.
Campus-wide and personal services
As an institution, you use cloud services in various ways. Campus-wide services, such as e-mail services or digital learning environments, should be accessible to every user. And SURFconext also provides more personal services. Services that are only used by a small group of people, such as a research team or a teacher with a group of students. Find out which services are available, and how you can link your own services.
Secure your online services even better with SURFsecureID
Our two-factor authentication service SURFsecureID makes access to online services even more secure. SURFsecureID can be used separately or in combination with SURFconext. Read more about SURFsecureID and best practices.
Read more
Are you curious how SURFconext works technically or are you looking for more background information? Then read more on the SURFconext wiki or view the infographic with statistics on the use of SURFconext and SURFsecureID (2022, PDF).
Rates
If you are connected to the SURF network, you pay nothing extra for SURFconext.
Interested?
Are you interested in using SURFconext? Contact SURF Customer Support at customersupport@surf.nl.