SURFspot: the ICT web shop for affordable hardware and software
SURFspot is the ICT web shop that offers special educational discounts on software and hardware for students and staff of educational institutions, UMCs, libraries and museums. We provide a range of more than 450 articles from renowned suppliers such as Adobe, IBM, Norton, McAfee and Microsoft.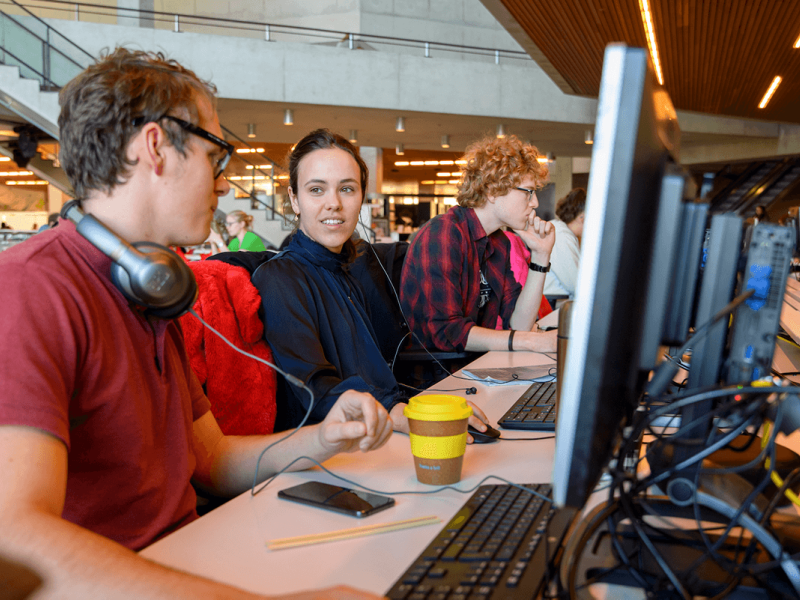 Affordable and a wide range of software and hardware products
You can buy software or hardware at the lowest prices in our web shop. From laptops and hard disks to accessories. You can choose from over 450 articles from renowned suppliers such as Adobe, IBM, Norton, McAfee and Microsoft. You get a student discount because your educational institution pays for the licenses for most products for home use and we are not-for-profit. Discounts can therefore be up to 90% in comparison to the recommended retail prices. The offer of the products and the prices depend on the (software) licensing arrangements that your educational institution has concluded with us.
Cooperation and promotion
We would be happy to help you bring SURFspot to the attention of your students and staff. We are also open to other collaborations. For example, (social) projects within the institution for which you are looking for partners. Would you like to find out more or are you curious about the communication and promotional materials that are available? Please feel free to contact us.
For and by the education community
Simply log into  SURFspot. You use the same login details as you use at your educational institution. All universities, 39 universities of applied sciences, 38 senior secondary vocational education (MBO) institutions and a number of other institutions already give you access to our ICT web shop.
Joining SURFspot
Do you want your students and staff to be able to use our wide range of hardware and software at competitive prices? Then join SURFspot. We would be happy to help you arrange that.
This service is included in the core package of SURF services. The customized option is optional.