Thematic issue 'Open and online education – Assessment in open and online education edition'
This thematic issue contains articles and intermezzos on the topic 'Assessment in open and online education'. SURF is publishing this thematic issue in close collaboration with the Open Education and Digital Assessment special interest groups.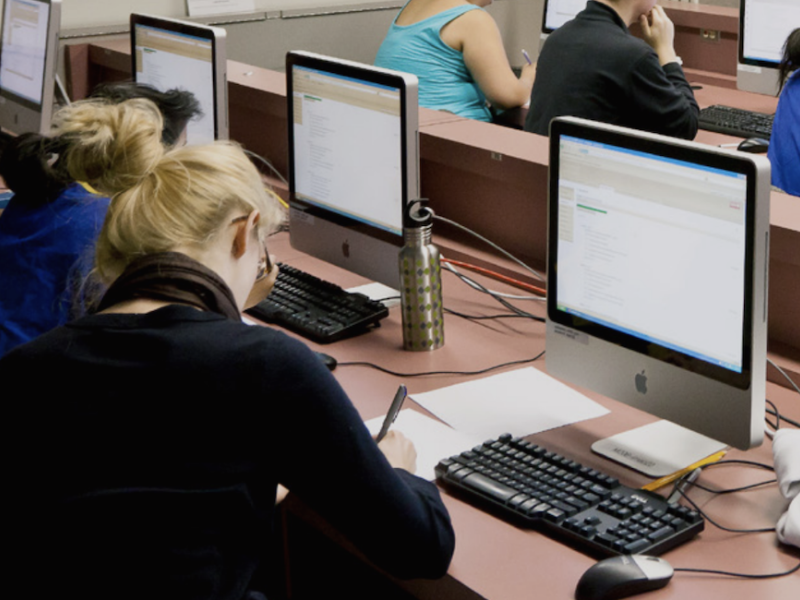 'Online Assessment in MOOCs' masterclass
The content of this thematic issue is based on the masterclass 'Online Assessment in MOOCs', which was organised by SURF and took place at Delft University of Technology on 2 April 2015. Many speakers at this masterclass have reworked their contributions into articles at our request.
Structure and content
The contributions are grouped under 4 different themes: formative assessment and peer review, summative assessment through online proctoring, the recognition of study results in online education, and ideas on the future of assessment in online education. The structure is as follows:
Marjolein van Trigt (freelance journalist) describes the outcomes of the 'Online Assessment in MOOCs' masterclass organised by SURF. During this session, experts discussed the effectiveness of formative assessment within both open and online education and campus-based education.
Marjolein van Trigt reports on the presentation by Annemarie Zand Scholten (University of Amsterdam) on formative assessments and peer assessments in MOOCs.
Marja Verstelle (Leiden University) discusses online proctoring: how does it work? Who does it? And where is it going?
Meta Keijzer-de Ruijter and Janine Kiers, both from TU Delft, look at effective applications of certification and proctoring in online education.
Natasa Brouwer (University of Amsterdam) and Daniel Haven (ProctorExam) write about the borderless flexibilisation of assessment through online proctoring based on experiences gained at the University of Amsterdam.
The article by Robert Schuwer (Fontys University) on 'Recognition of MOOCs: a status overview' provides an overview of the experiences and ideas raised during a discussion in the masterclass.
Nils Siemens provides an article on privacy and ethics in digital assessment.
Yvonne Rouwhorst and Lisanne van Kessel of the student organisation Interstedelijk Studenten Overleg (ISO) present the student dream of digitalisation.
Marjolein van Trigt reports on her interviews with 3 experts in the field of IT and education regarding their ideas on the future of online and blended education.
See also

SURF project: Open and Online Education
SURF project: Digital Assessment