Together accountable for 700,000 licenses
SURF has successfully completed the tender for plagiarism control software with 40 participating institutions. Eric de Groot, contract and supplier manager at the VU and information analyst Roy Lübbers of Hanze University Groningen were both part of the core team for this tender.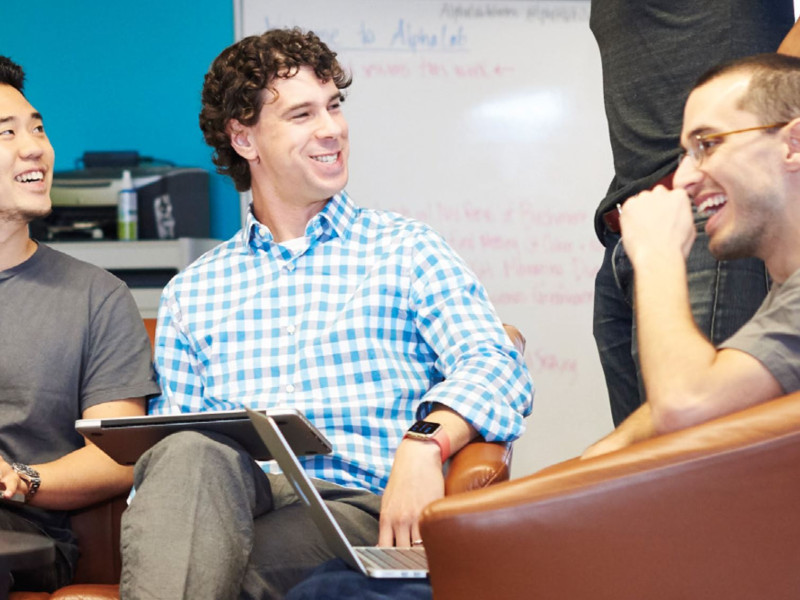 Dat er een aanbesteding voor plagiaatsoftware plaatsvond betekent niet dat er op grote schaal wordt gefraudeerd. 'Het hoort er gewoon bij in deze tijd. Er is online heel veel materiaal beschikbaar en je wilt voorkomen dat er plagiaat wordt gepleegd,' aldus De Groot. Volgens Lübbers moet je als docent kunnen controleren of het om origineel werk gaat. 'Zeker wanneer je aan dat werk een cijfer of graad verbindt. Je wilt als docent je eigen reputatie of die van de instelling niet te grabbel gooien.'
Sterker op de markt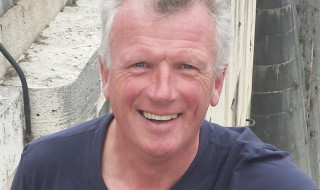 The fact that there was a tender for plagiarism software does not mean that fraud is taking place on a large scale. "It's just part and parcel of our times. A lot of material is available online and you want to prevent plagiarism," says De Groot. According to Lübbers, as a teacher you have to be able to check whether it is original work. 'Especially when you attach a grade or degree to that work. As a teacher you don't want to destroy your own reputation or that of the institution'.
"Together you have more knowledge and you are stronger on the market with several parties. And there were no less than 40 of us."
Good mix of knowledge and experience
Lübbers and De Groot were both part of the core team in the tender. An intensive and instructive process according to Lübbers. "Among other things, you have to establish a whole program of wishes and requirements. That is quite a tough job. And with this subject you have to deal with many legal aspects such as copyright and privacy. Fortunately, we had a lawyer as project leader". De Groot is proud of the result and sees it as a result of the quality and diversity of the core team. "We had a team of 9 people with a very good mix of knowledge and experience. I really see that as a prerequisite for succes.
Terugkeren naar de essentie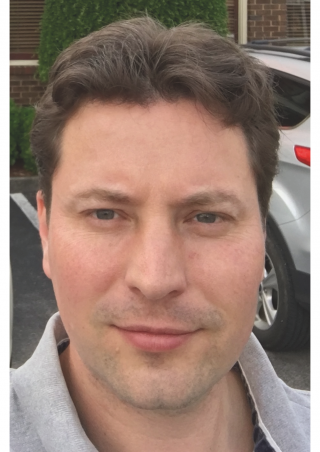 Lübbers kijkt met name enthousiast terug op de gedrevenheid van het team. 'Iedereen heeft zijn en haar steentje bijgedragen. Dat zorgt er ook voor dat zo'n intensief traject behapbaar blijft.' De Groot heeft het als positief ervaren dat het kernteam instellingsoverstijgend heeft geopereerd. 'Iedereen was bereid om over de eigen schaduw heen te stappen. Dat heb ik in het verleden ook wel eens anders meegemaakt.' Volgens De Groot waren Allard Naber van de RUG en Roy Lübbers de toppers van het kernteam. 'Beide zijn zeer deskundig en in staat om tijdens elke fase terug te keren naar de essentie. Dat is goud waard.' Mogelijke verbeterpunten voor de toekomst zijn er ook. Zo kende dit traject een valse start omdat niet alle inschrijvingen correct waren. Daarnaast kan een nog betere rol-en taakverdeling binnen het projectteam zorgen voor een verdere optimalisering van een aanbestedingstraject.     
All educational institutions benefit
Nevertheless, joint tendering is an absolute must for both of them. "Together we account for no less than 700,000 licenses. That's another reason why we won a lot of quality. And both large and small institutions benefit from this. So together we really are stronger." says Lübbers. De Groot can hardly imagine not participating in a joint tender. "Because that means that you don't use the services of an organization, in this case SURF, of which you are a member and which you pay for. How irrational is that?