'Trusted data sharing is one of the biggest challenges of today'
Want to share data in a trusted way? AMdEX may soon offer such a secure infrastructure for data. Axel Berg, Manager of SURF Open Innovation Lab, is one of the initiators of AMdEX: 'We are really at the beginning of the implementation of data sovereignty.'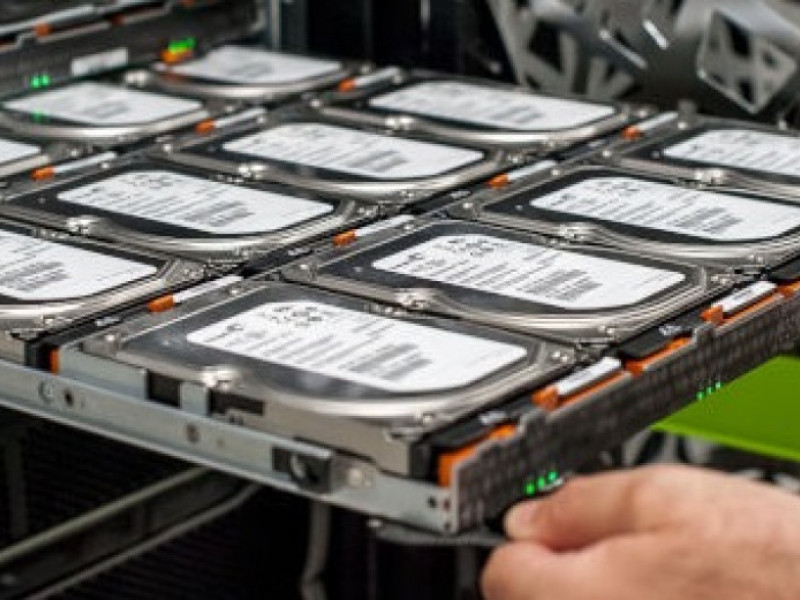 The amount of data worldwide is increasing exponentially. Yet we still share only a small proportion of all our data for re-use by others, due to concerns over ownership, IP, authorship or competitiveness. Uncertainties about security, privacy and data ownership make sharing trusted data so expensive, inefficient and legally cumbersome that organisations do not share data. As a result, we are leaving a valuable part of all that information unused. How can we turn the tide? Parties are often willing - or even have an interest in - making data accessible to others. They want to do so under fitting conditions and monitoring. This is exactly what AMdEX is working on: ensuring and realising data sovereignty. Axel Berg is Innovation Manager of the SURF Open Innovation Lab.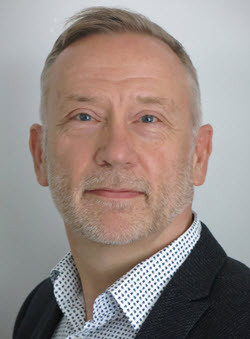 How exactly did you develop an interest in data sharing?
'Our cooperative SURF has a branch at the Amsterdam Science Park: it's home to many different parties, from scientific research institutions to companies specialising in IT. Within the Science Park we wanted to join forces - in the context of the European Open Science Cloud (EOSC) - and in particular with the trusted sharing of data, one of the biggest challenges of our time. A data exchange, analogous to the Amsterdam Internet Exchange (AMS-IX) offers a solution for this. We look at how best to share sensitive data in a trusted manner between parties for a specific purpose only. This enables us to remove many obstacles to the sharing of data.'
How do you go about it, then?
'Everyone involved with AMdEX can see that fewer data are being shared than would be possible. The common benefits that could be obtained are far from being realised. AMdEX is a trusted environment for a sector or community to share its data: collaborations are supported through the infrastructure and organisation of AMdEX. From SURF's point of view, we are mainly looking at collaboration between the public and private domain. For example between research institutions and businesses, but also between research institutions directly. That is the interesting thing about such an exchange: it is very broad and the sharing of data applies not only to scientific researchers but also, for example, to businesses.'
In that case, AMdEX is suitable for any sector.
'Yes, AMdEX facilitates different digital 'marketplaces' that can exist alongside each other. On each marketplace, different data can be shared and under different conditions. One marketplace will have a more closed character than the other. Membership and policies must be defined and negotiated. We are truly at the dawn of a new development. Within AMdEX, the University of Amsterdam and SURF are looking primarily at sharing research data (Research Data Exchange). We have already built a first prototype for this, which we are now developing and validating in greater detail within AMdEX.'
People like to keep control of their data?
'Yes, that's why we need to create a trusted environment, on neutral ground and on non-profit basis. By making legal agreements and enforcing certain technical rules. Because often the data owner is willing to share his data, but only under certain conditions. When using large commercial cloud platforms, the fear of them doing something with the data is readily felt. And data is more easily shared when you have control over it and know what the other person is using it for. So if we are able to facilitate such a trusted environment - a neutral, non-profitable place - then many parties can share their data, on their own terms. That is exactly what data sovereignty is: the data owner keeps control at all times over what data is shared with whom, for what purpose, and under what conditions. This will lower the barriers, lead to more economic, social or scientific activity and allow the potential of all that data to be much better exploited.'
Where should AMdEX stand two years from now?
'AMdEX is now starting actual experiments based on suitable use cases, such as some from the field of scientific research (Research Data Exchange use cases). These use cases will be converted into prototypes with existing service components. We will use them to further develop the infrastructure through co-creation and practical testing. We are doing this together with the AMdEX partners, but also with many other (regional, national and international) interested parties, stakeholders and projects. Within two years, this should lead to a (federated) infrastructure with basic functionality to facilitate data markets via a number of different data-sharing concepts (archetypes), and that is ready for further upscaling in numbers of users and additional functionality. As SURF, we see an increasing demand for this type of solutions and are actively participating in the development of such solutions.'