Video Virtual Humans: High performance computing for personalised health
The short film 'Virtual Humans' shows the possibilities of using high performance computing (HPC) to delve deeper into the processes taking place within the body. It was produced by CompBioMed H2020 Centre of Excellence in Computational Biomedicine, and Barcelona Supercomputing Centre (BSC).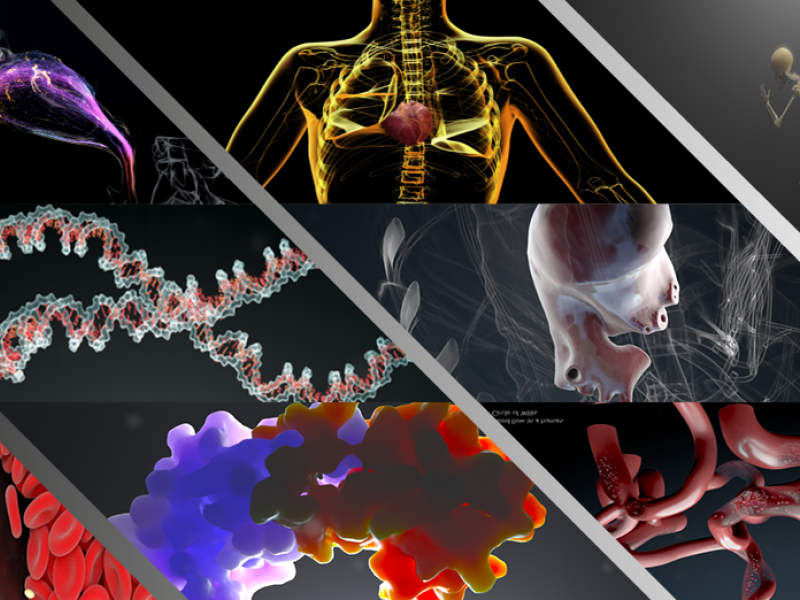 Visualizations by SURF
SURF and the University of Amsterdam (UvA) are 2 of CompBioMed's Dutch partners. We contributed to the creation of the movie by making visualizations of the UvA simulation data on red blood cells. We worked with the team at BSC (who were producing and directing) on a number of scenes showing the UvA simulation, including the visual style, camera movement, etc. Our part of the animation was rendered on national supercomputer Cartesius.
Biomedical modelling
CompBioMed looks to promote the use of high-performance computing in the biomedical modelling community. This involves the use of very reliable simulations and analyses to support the development of medicines and clinical practice. One such application could be the development of personalised medicines.
Science film festivals
The Virtual Humans film was premiered at the London Science Museum on September 27th 2017 to a sell-out audience. Since this highly successful event, the film has gained in exposure and popularity, being shown at various science film festivals and private viewings within conferences and invited presentations. 
Want to make your own film? 
SURF can assist other researchers in creating these kinds of movies, for different simulations and types of data. Please send us an e-mail at visualization@surfsara.nl for more information.