Working at the SURF office
The SURF organisation consists of its three operating companies – SURFmarket, SURFnet and SURFsara – and the SURF office. All innovation and development relating to SURF products and services takes place in these three operating companies. The SURF office handles the administrative coordination and supports the cooperative.
Collaboration and support
At the SURF office, you will work in a team of 16 enthusiastic colleagues. We have a prioritising role and stimulate cooperation within the cooperative and with our members. We support our Members' Council, the Supervisory Board and the Board. We also maintain contact with our stakeholders and coordinate with national and international partners. Furthermore, we handle corporate finance, control, human resources, communications and public affairs, working closely with our colleagues in the operating companies.
Vacancies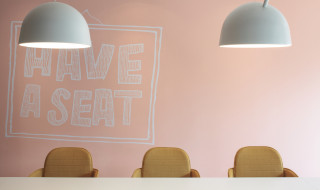 Getting started at the SURF office
The main principles underlying working at the SURF office are:
Short lines of communication and adaptability 
We are a small team and we work together in an open space. As a result, the lines of communication are short and we are quick to act and adapt, which is ideal for brainstorming with your colleagues.
Being open to your surroundings
Because we do a lot of coordinating in the SURF office, we work closely with colleagues from the three operating companies. It is therefore important to have an open and broad perspective. As an employee of the SURF office, you must have a good feeling for relationships and be able to effectively bring together different interests.