Introduction to open educational resources
Developing learning materials is time-consuming and expensive. There are many benefits to be gained if you work together. By using other people's learning materials, you can enhance your own teaching. This Introduction to open educational resources (OER) explains what OER are, how you can use them , and how you can structure your own materials.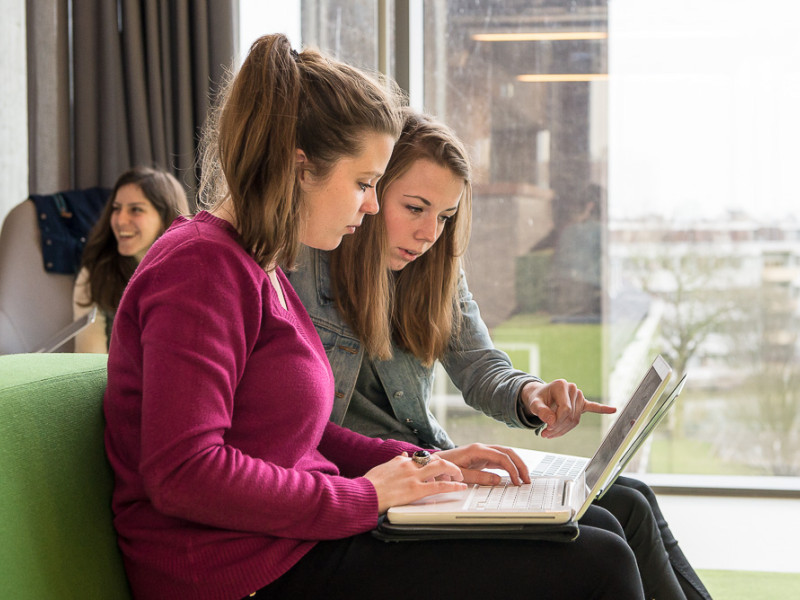 Why work with open educational resources?
Lecturers, students, educational institutions and the government all have a different reasons for working with open educational resources.
The following list of arguments has been compiled based on various sources, and on interviews with lecturers.
Improving quality through feedback from the community
If you open up your learning materials to the whole community, you also offer the whole community the opportunity to give feedback on your work. And that gives you the opportunity to improve your material.
From experience, I know that feedback on learning materials ensures that lessons are improved and up-to-date.
Making a contribution to society/knowledge valorisation
Sharing knowledge is a core value of the academic community. In addition, publicly funded educational institutions have the social task of making knowledge accessible to the public so that society can benefit from it (knowledge valorisation). This is a strategic topic that is high on the agenda of universities of applied sciences and research universities. For example, scientific knowledge in the form of open educational resources – from video lectures to complete open courses – can be shared with a worldwide target group of lecturers, students and self-learners.
Working together to build collections
Open educational resources offer an excellent opportunity to achieve ever-higher quality through collaboration. By building on the resources and materials of others and by building up collections with these materials, increasingly high quality content becomes available in the public domain. In fact, this gives students the opportunity (anywhere in the world!) to learn from the best teacher in the world.
Want to know more about setting up a professional community for OER? Then follow the roadmap 'Build a professional community around open education resources'.
I believe in national collaboration that leads to coordination, inspiration and the enrichment of education.
Not reinventing the wheel
As a lecturer, open educational resources can help you get off to a flying start if you want to develop a new course, for example. You can easily search for materials that have already appeared on your topic. You can be inspired by them and use them as a basis for your own work.
Time saving
If you already have a good basis for developing your course material, you can save a lot of time. And you can spend this valuable time, for example, on increasing contact with your students.
Let's recycle! Give your own twist to the material and you're done. You'll see it'll save a lot of time.
Cost saving
Cost savings can also be achieved with open educational resources. Less development time is needed for learning materials (particularly for materials that are expensive to develop, such as videos and animations) and fewer books are needed because it is cheaper (jointly) to develop learning materials.
Greater student satisfaction
If students have access to more learning materials, they will find it easier to develop their knowledge and prepare themselves better for homework and tests. A good example of this are MOOCs that students can follow in preparation. Another advantage for students is flexibility: they can choose for themselves which open educational resources they want to use, and where and when. They are not tied to a time or a location.
Students want to learn in their own way; through open educational resources I make sure that there are different possibilities!
Profiling as an expert
With open educational resources, you as a lecturer can show a global target group what you have to offer in terms of education. This allows you to show a wide audience that you are an expert in a particular subject. The institution that you are affiliated with can also profile itself nationally and internationally in this way.
Professional development of lecturers
You will be better off as a lecturer by making more intensive use of the wide range of open educational resources that are already available. After all, you learn from the work of other lecturers. And others learn from your work.
Do you want to get started with OER at your institution? The Education with Open Educational Resources pilot project (in Dutch) is a package of materials that institutions can use to set up their own professional development initiative for OER. And with the Roadmap for the development of the workshop 'Redesign your teaching using open educational resources', you can develop your own online workshop in which lecturers will start redesigning their own education and make use of OER.