Where are you going to work?
SURF consists of 3 operating companies: SURFmarket, SURFnet and SURFsara. These operating companies are supported by the SURF office and together form the SURF cooperative.
Individual specialisms
Each operating company has its own specialism:
SURFmarket creates attractive contracts for the use of IT products and services and subsequently facilitates use, financial aspects and access with regard to the software, cloud services and content.
SURFnet enables students, lecturers, researchers and staff to work and collaborate easily, reliably and without boundaries by providing access to the best-possible IT facilities.
SURFsara supports Dutch research though an integrated IT infrastructure for large-scale computing and data storage and works closely with the academic community and industry to this end.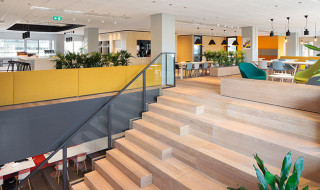 Independence
Although the 3 companies and the SURF office together form the SURF cooperative, each component operates independently. This means that if you apply for a position at SURF, you will always be applying at one of these operating companies or the SURF office. The vacancy will specify which company it refers to.
Read more about working at the various SURF components
What does it mean to work at SURF?
SURF's aim is not to make a profit, but to contribute to the Dutch knowledge economy. If you work at SURF, your work will have a social impact! SURF is both of and for its members: education and research institutions in the Netherlands. SURF ensures that students, lecturers and researchers have access to the best-possible IT resources for top-level research and talent development.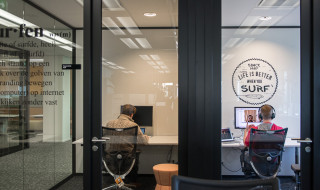 Getting started at SURF
Whatever SURF company you choose to work at, the main features are always:
Innovative environment: At SURF, you will work in an exciting and ambitious environment. Through IT innovations and services, you will, either directly or indirectly, enable the Netherlands to continue to operate as a knowledge economy at world level.
Open culture: At SURF you will be given a lot of trust and responsibility. You will be given the space and the freedom to work flexibly and independently in an open culture, but one in which you can always rely on your colleagues if you need help.
Collaboration: SURF is a collaborative organisation. Depending on your position, you will therefore regularly work together with staff of education and research institutions or colleagues from other SURF operating companies.
Career opportunities: As a knowledge organisation, we encourage training and development. SURF employees are curious and driven, and monitor developments in their field closely. We gladly facilitate this.