Organising blended learning
Blended education combines face-to-face with IT-based forms of education. This is more in line with the student's needs and enables activational and time- and location-independent learning. It does have consequences for institutions; it requires vision, redesign of education, and good support from instructors.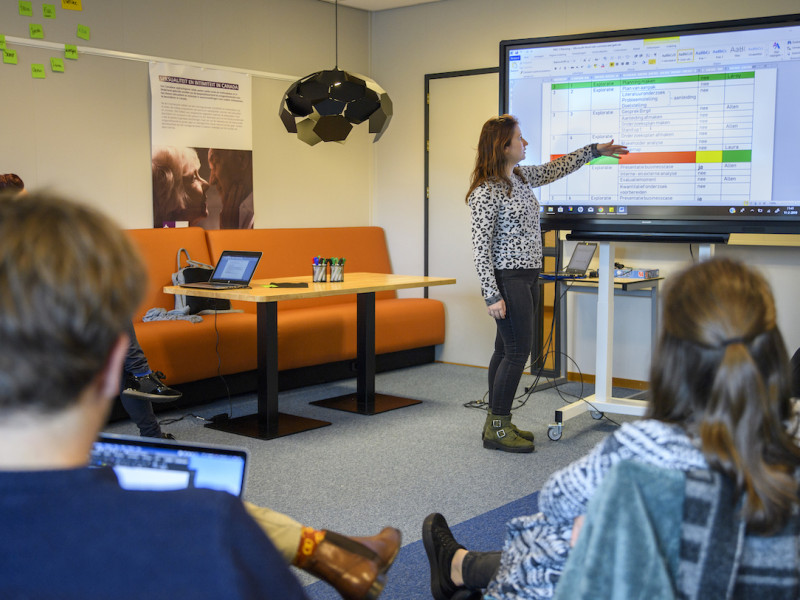 Engaging students in online learning
How do you keep students engaged in online learning? Research shows that good interaction and feedback are hugely important. Various forms of learning using IT can be used to support interaction and feedback with students.
Peer feedback
Peer feedback has proven itself to be a suitable tool for achieving deeper learning (critical thinking, processing of knowledge, and creativity) within online learning. The fact that the feedback is given by another student – a peer – and not by lecturer is what makes the learning achieved more likely to be deeper.
Online tuition
Online tuition is a focused and personal work form which offers a number of modalities that are valued by students. For instance, you can record the session and listen to it again later, or you can collaborate on a document and communicate simultaneously.
Within the Open and Online Education Incentive Scheme, 9 different projects concerning online tuition are currently active. Be inspired by some wonderful practice-based examples.
The exploratory study 'Online Student Tuition' helps explain when online tuition can really add value and how you can ensure more in-depth contact when using online resources.
Interactive learning
Various forms of online learning, such as online debating and presenting, encourage interaction between students. Many study programmes also actively encourage students to work together online when working on difficult study materials. Online contact strengthens the relationship between students and their engagement with the study materials.