OZON: Practice how to respond to a cyber crisis
OZON is a large-scale national cyber crisis exercise that takes place every two years. During the OZON exercise, you will practice how to react to a cyber crisis and find out whether you are already well prepared for a cyber crisis as an institution.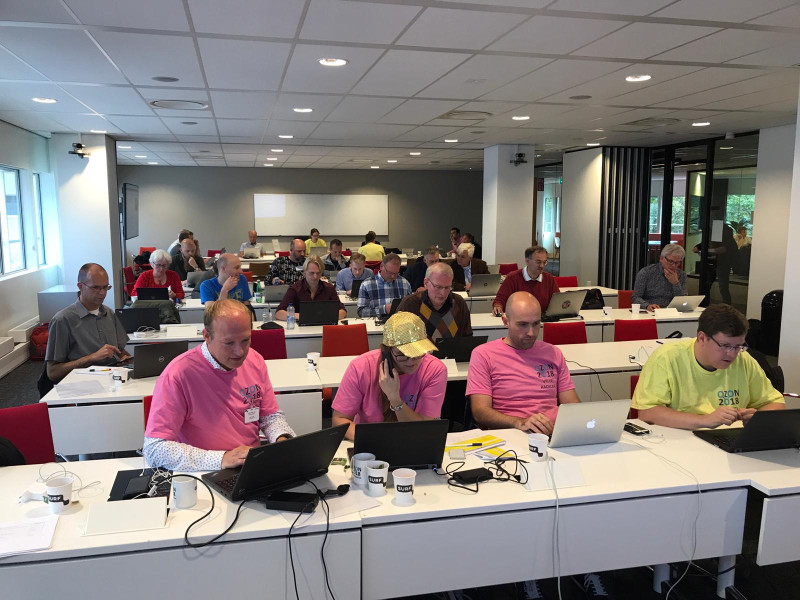 Would you like to participate in OZON?
The next OZON is scheduled for autumn 2020.
Can't wait that long? Your institution can also conduct a cyber crisis exercise independently using the digital resources on our website. For questions and advice, you can contact Charlie van Genuchten at any time, via charlie.vangenuchten@surf.nl.
Proper regulation of cyber security
Organisations often pay great attention to fire safety, first aid and other preparations to meet emergency situations. As we become more and more dependent on digital systems, it is becoming all the more important to also regulate cyber security properly. That is why SURF organises a major national cyber crisis exercise, under the name OZON, every two years for our affiliated institutions.
Practice with simulations
During the exercise, we simulate all kinds of aspects of a cyber attack. These include infections in the institutional network, (social) media attention, contact with the hacker, questions from students and employees, and messages from service providers. IT professionals, administrators, communications staff and other participants must be able to respond to this in order to repair or mitigate the damage. This allows you to practice and check the extent to which you, as an institution are prepared for a cyber crisis.
3 levels of participation
You can participate at 3 levels: Bronze, Silver and Gold. With Bronze, you only observe and can carry out a smaller exercise yourself later. As a Silver participant, you are involved at an operational and tactical level. Gold participants take part at an operational, tactical and strategic level, and administrators also take part in the exercise.
Cyber crisis exercise OZON 2018
The OZON 2018 cyber crisis exercise took place on 4 and 5 October 2018. More than 50 institutions throughout the Netherlands participated. Watch the video about this exercise (in Dutch).
Terms of participation
We make no charge for participation in OZON. What we do expect:
a serious and active commitment
an employee who helps to prepare the exercise and to adapt it to your institution
the necessary time for the participating employees to be part of the exercise and the subsequent evaluation
More information
Whitepaper cybercrisisoefening OZON
For whom?
OZON is available for institutions connected to SURFnet.
This service is covered bij the SURFnet connection charge.