Store and share your files securely in the cloud with SURFdrive
Store, synchronise and share your documents easily with SURFdrive. SURFdrive is a personal cloudservice for the Dutch education and research. Your documents are kept safe and sound in our communitycloud.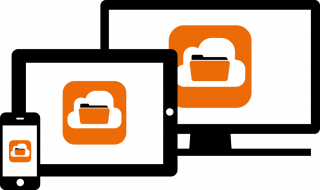 Why SURFdrive?
Secure file storage
Log in with your your institutional account and obtain 250 GB right away.
Access anywhere, no matter where you are
Acces to your files anywhere and anytime: from your smartphone, your tablet or your laptop.
Download desktop clients and apps
SURFdrive firmware upgrade
We are constantly improving SURFdrive. Tuesday 26 November we will perform maintenance on SURFdrive. This planned maintenance will take place between 8:00 PM and 10:00 AM.
After finishing the maintenance SURFdrive will become available again and the SURFdrive clients will restore their connection.
In case of login problems we suggest to restart your browser and/or clients.