Store and share your files securely in the cloud with SURFdrive
Store, synchronise and share your documents easily with SURFdrive. SURFdrive is a personal cloudservice for the Dutch education and research. Your documents are kept safe and sound in our communitycloud.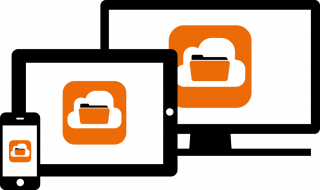 Why SURFdrive?
Secure file storage
Log in with your your institutional account and obtain 250 GB right away.
Access anywhere, no matter where you are
Acces to your files anywhere and anytime: from your smartphone, your tablet or your laptop.
Download desktop clients and apps
SURFdrive update
 E-mail notifications did not arrive between 4.00 p.m. on 17 January and 4.30 p.m. on 22 January.
This was due to a change in the e-mail relay. The notifications were sent, but the SURF e-mail filter intercepted them. The problem has now been resolved. All the notifications will arrive again.
Notifications sent between 4:00 p.m. on 17 January and 10:30 p.m. on 22 January have not arrived and will no longer be sent.