SURFwireless: Wifi as a Service
Your users want a fast wifi network that is available anytime and anywhere. Purchasing and maintaining such a network takes a lot of time and knowledge. SURFwireless offers Wifi as a Service. This provides you with a reliable, high-quality wifi network. You pay per access point, per month.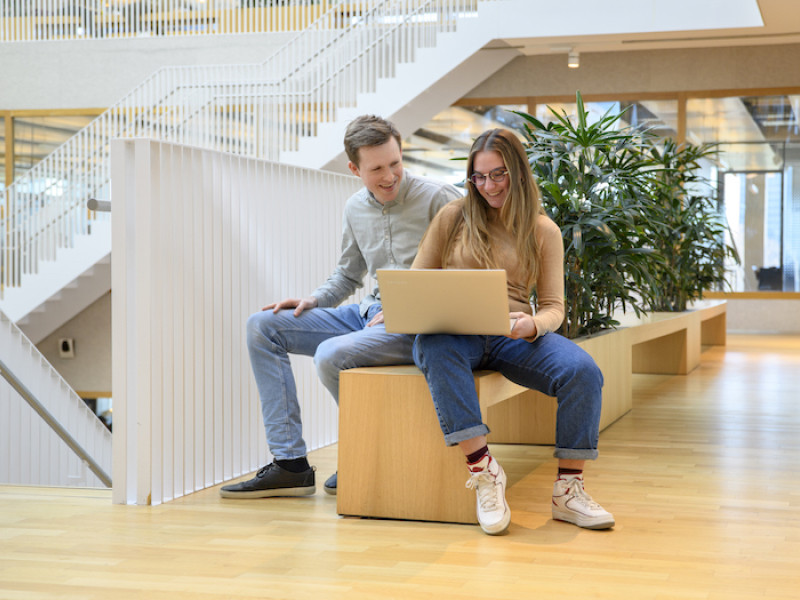 Wifi available anytime and anywhere
Students, teachers, staff, researchers and visitors expect a wifi network that always works, is available everywhere and offers high speed. Providing such a network is complex. The wifi network needs to connect to more and more different types of mobile devices and users expect the latest wireless capabilities.
SURFwireless: Wifi as a Service 
With SURFwireless you have Wifi as a Service. The SURFwireless team will take care of the purchase, keeping expertise up to date, maintenance, monitoring and even the procurement of your wifi network.
You remain closely involved in the wifi network. For the installation of access points, first line support and for the provision of the LAN. With SURFwireless, we provide customization: we tailor your network to the wifi needs of your users. For instance, separate networks for research equipment or different groups of users. 
Innovation within SURFwireless
We are continuously working on the (further) development of SURFwireless. We are looking into possible extensions of the service such as wifi calling, location-based services and private pre-shared key.
Subscribe to SURFwireless: pay per access point, per month
You pay for SURFwireless per access point. The rates in 2019 are as follows:
access point inside: 27 euros per month, excluding VAT
access point outside: 55 euros per month, excluding VAT
This includes the costs of hardware (replacements), personnel, licences, procurement and 24x7 monitoring and maintenance. The total costs of the wifi network are therefore easily predictable.
With SURFwireless, we take a lot of work off your hands. Our Wifi-as-a-Service service takes the burden of purchasing, maintenance and monitoring off your hands. You remain closely involved in your wifi network work, think for example of setting up a wifi system tailored to your needs per location.
Connect
This is how you are connected in 8 steps:
Together with the SURFwireless advisor, you look at your current network and discuss what the new network should be able to do
You will receive an indicative offer. After signing the letter of intent, our advisors will get to work for you.
Our advisors will visit you, so you can test the network on a small scale.
We make a concept technical design and together with your advisor, you draw up a migration plan.
We perform the site survey and give you instructions for placing access points.
You start installing the hardware.
We perform tests and start training at the first line helpdesk.
You're done!
Would you like to go through the steps in more detail? Have a look at our handy info graph here. (dutch)
Who's it for?
SURFwireless is available if your institution is connected to SURFnet. SURFwireless is purchased per building (location), so that your users do not experience problems with roaming.
More information
Read more technical information about SURFwireless on our wiki
This is an optional SURF service.