SURF is the collaborative organisation for ICT in Dutch education and research
Driving ICT innovation in education and research together
More than 100 education and research institutions in the Netherlands work together in the SURF cooperative to fully utilise the opportunities of digitalisation. Our goal: improved and more flexible education and research.
SURF stories
Personal stories about the impact of our innovations.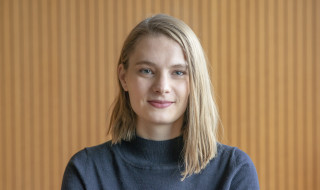 The doctorate of a sweet tooth
Working at SURF
Working at SURF means working in an innovative organisation that plays an important role in society. Do you wish to set ambitious goals, and continue to develop your personal strengths? Then working at SURF might be just the thing for you.
Employee story
"My colleagues are all very different people, but share the same passion and sense of humour. This makes my work a lot of fun."