SURFwireless: Wi-Fi as a Service
Your users want a fast Wi-Fi network that is available anytime and anywhere. Purchasing and maintaining such a network takes a lot of time and knowledge. SURFwireless offers Wi-Fi as a Service. This provides you with a reliable, high quality Wi-Fi 6 network, allowing you to move forward technically for years to come.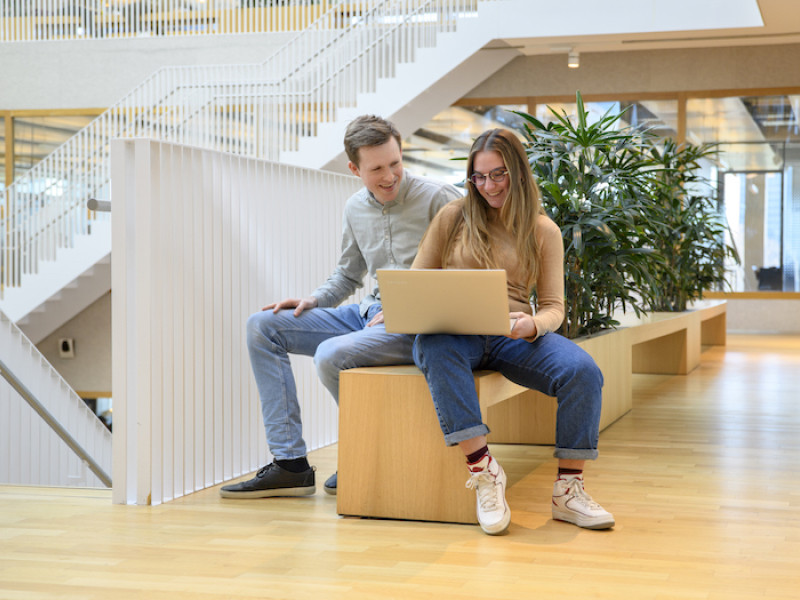 Aansluiten op SURFwireless
Om je aan te sluiten op SURFwireless, volgen we 5 stappen:
Kick-off

Site survey
Bespreken ontwerp
Installatie
Aftersurvey
Om je een idee te geven wat je te wachten staat leggen we je het aansluitproces graag wat meer uit. We laten je het proces zien in dit filmpje
Connect in 5 steps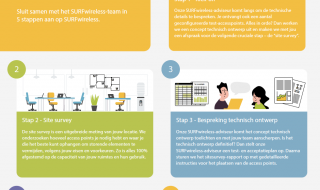 Prefer the connection process at a glance? Then take a look at the infographic. Here you can see the steps, and for each step we explain what to expect.
Do you have any questions or would you like more information about SURFwireless? Please contact Eelco de Vos.