Artificial intelligence & machine learning
Artificial intelligence and machine learning have tremendous potential. Together with our members, we are doing world-class research into the application of artificial intelligence and machine learning for research purposes. We are also exploring the potential in education and IT facilities.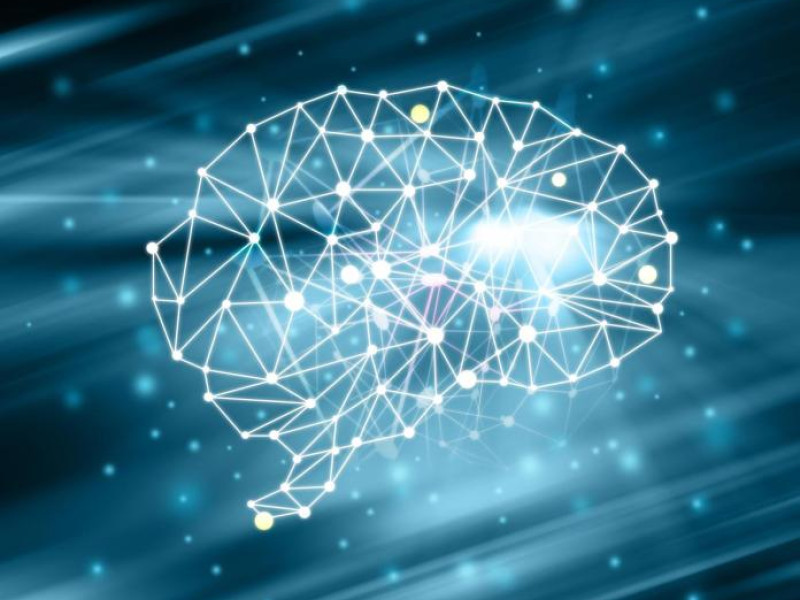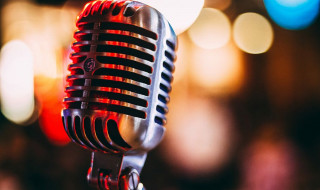 Podcast: AI Innovators
In our podcast series AI Innovators we look at the possibilities of artificial intelligence in education and research. In the first episode, we talk about what AI actually is, and how we can make AI an accessible discussion topic. The second episode is about high performance machine learning.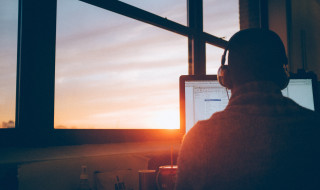 Promises of AI in Education
AI technologies are shaping the educational landscape in different ways. The better we understand these technologies, the better we can apply them in education. This report provides an overview of the educational landscape by analysing AI with concrete examples of existing applications in the educational context.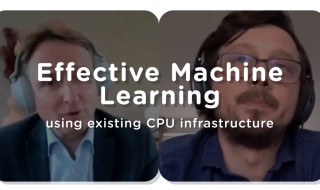 SURF, CERN en Intel maken met AI complex onderzoek mogelijk op bestaande infrastructuur
Ron Augustus (chief innovation officer SURF) en Valeriu Codreanu (hoofd High Performance Computing en Visualisatie) gaan voor SURF Magazine in gesprek over de samenwerking van SURF met CERN en Intel. Ze bespreken de voordelen van samenwerking met de markt om tot de beste AI-oplossingen te komen voor toepassingen die relevant zijn voor de leden van SURF.
Video: GPUs for machine learning
In this film, 3 researchers tell us how they use machine learning in their work.
Pattern recognition for COVID-19
Artificial intelligence can be used to recognise patterns in X-rays and CT scans. SURF has experience in developing AI applications for detecting pneumonia and other lung diseases on X-rays. Currently, we are also committed to detecting COVID-19 patterns.
Research into machine learning
Within the SURF Open Innovation Lab, we are investigating whether machine learning can improve traditional high-performance computing. We are also investigating scalable ways of training neural networks, for example in the area of image recognition.
Self-learning machines hunt for explosions in the universe
The CORTEX consortium of 12 partners from academia, industry and society will make self-learning machines faster, to figure out how massive cosmic explosions work.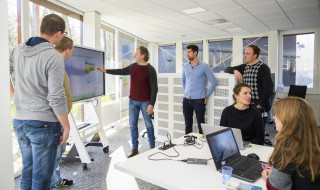 SIG AI in Education
This special interest group (SIG) wants to gather and expand knowledge and insights about artificial intelligence. Both practical applications and ethical and social aspects.
Special Interest Group Learning Analytics
Learning analytics concerns the collection, analysis and interpretation of data about students in education. The collected data can be used to improve education.
Video OWD2020
What is needed in the Netherlands for further development of AI in education?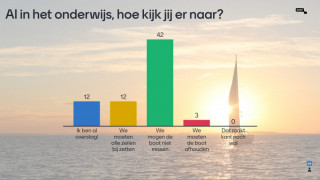 Working together on AI in education
A look back on the SURF Education Days (OWD) 2020
Sharing and finding open educational resources
SURF is investigating smart techniques, such as full text search and machine learning, that make it easier to share and find open educational resources (OER).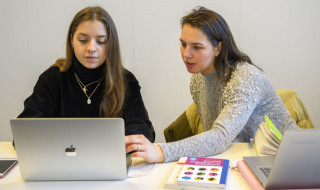 Automatic speech recognition: what's involved?
From the beginning of 2021, learning resources will be accessible via edusources, the national platform for digital learning resources. Text material is fairly easy to search, but how do you make video and audio material searchable?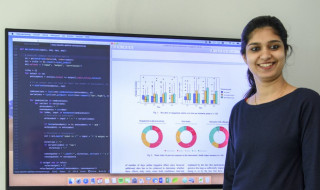 Successful use of study data
The Educational Innovation Acceleration Plan with IT is working on the opportunities that digitisation offers higher education in the Netherlands. In the Study Data Zone, we investigate the preconditions that make the use of study data a success.
Help! The pc is smarter than the teacher!
SURF organises the Daphne Riksen writing award to encourage better writing about technology, innovation and education.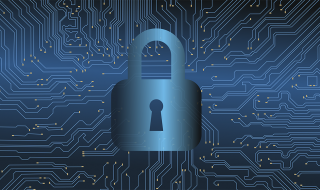 Guarding your network automatically
What can artificial intelligence do for security?
Datasharing policy for research
New insights into your network traffic with artificial intelligence
We have investigated how AI can be used to gain new insights into the SURF network. Based on data from the past, we are able to make predictions up to a year ahead about the load on our members' network connections.
Compute services
Do you encounter limitations with your own systems? SURF offers researchers a wide range of services in the field of high performance computing (HPC): tens of thousands of times faster than your PC.
Using study data
More and more education takes place online, allowing us to collect more study data. How do you use this study data in a safe and reliable way to improve education? With learning analytics, study data can be converted into valuable reports for both instructor and student.
Data and server services
As an institution, you can build and manage your own IT infrastructure. But you can also use these functionalities in the cloud. This is more flexible, scalable and cheaper. SURF offers various solutions to take the step to the cloud, from IaaS to cloud storage.