Yoda Hosting: research data management finally becomes secure and easy
"Researchers at VU have recently gained access to Yoda, and already we can hardly handle the demand. And that's great because this platform for research data management is more secure and user-friendly than other solutions." Marcel Ras is manager of the Research Data Support Network at the VU and pleased with Yoda. But what is it and what is so good about it?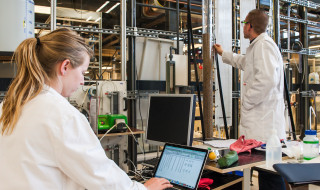 Marcel Ras says: "The big advantage of Yoda is that researchers can store their data in it during the research phase, but also archive the data after the research. Both can be done and documented in one environment. Yoda is also suitable for processing large volumes of data."
Infrastructure with interconnected research services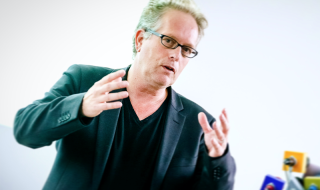 Actually, Yoda is a management interface on top of a host of underlying research services and applications linked to Yoda. iRods forms the underlying infrastructure. An important function of Yoda is that it allows you to document, manage and metadata research data. There are also services linked for short- and long-term storage (including Object Store).
Research data management more user-friendly
"Yoda is the final link in our infrastructure," Marcel continues. "Before, we did not have a solution that allowed the researcher to control data management for the entire research process. And so data always had to be transported between systems. Now, from research support, we offer an environment where the researcher can do everything himself. That is a lot more user-friendly, and it is therefore also easier to comply with the FAIR (Findable, Accessible, Interoperable, Reusable) principles."
"Yoda can handle many different types of datasets. That makes it very versatile."
No more sending data back and forth
Besides being user-friendly, data management with Yoda is also more secure, which is actually even more important as far as Marcel is concerned. This is because the VU has declared Yoda suitable for processing privacy-sensitive data. Marcel: "So that means VU researchers - who are often unaware of the privacy sensitivity of certain data - can do their work in Yoda without violating subjects' privacy."
More control over data management
All in all, with Yoda, the VU has more control over data management. The VU provides and manages it itself. As a result, researchers no longer have to resort to solutions that the research support staff cannot oversee. Marcel: "We can now say: we have a data management system in which researchers can store, process, metadata and archive their data in a guaranteed safe and privacy-friendly way. We know the system and can therefore also provide better support."
"It is nice that a nationwide, specialised party is doing the hosting, that gives us as universities economies of scale."
Deployable for many different types of datasets
The VU does not make the use of Yoda mandatory, but it offers so many advantages that its popularity is growing rapidly. Requests to use Yoda are coming in from many faculties: from behavioural and exercise science to humanities and science faculty. Marcel: "That's one last feature of Yoda I want to mention: it can handle many different types of datasets. That makes it very widely applicable".
Yoda as a standard for research data management
Marcel hopes that more and more universities and other institutions will start using Yoda. "We would like to position Yoda as a standard for research data management. And we can do that better if more researchers are already using it. I think we are well on our way to achieving that."
Yoda Hosting: stronger through collaboration
Yoda is an open-source application developed by Utrecht University. The application was so promising that a number of other universities, including the VU, wanted to use it too. From that shared need, the Yoda Consortium was set up, in which the six participating universities and SURF work on the further development of Yoda, and discuss issues such as user needs.
SURF hosts Yoda for the institutions (through the Yoda hosting service) and is involved in the consortium from that role. In this way, the institutions themselves need to build up less knowledge of the technology behind Yoda and iRODS, and it costs them less time, manpower and hardware. Marcel: "SURF is the main cloud provider for data management solutions. It's nice that a nationwide, specialised party does the hosting, which gives us as universities economies of scale. We work well with SURF."
Object Store: storing large amounts of data
Object Store is one of the services that can be connected to Yoda Hosting. This SURF service is ideally suited for storing large amounts and different types of research data. The storage space can grow indefinitely, while the data remains quickly and easily accessible. Object Store is widely used as online data storage within an iRODS application, making it possible to make geographically dispersed data available as a single entity.
For VU, it is an advantage that Object Store is very scalable. Marcel Ras: "We already know that projects at the STEM faculty in particular will want to store many terabytes of data in the coming years, so we are already buying more data space."
Object Store is mainly used at VU to store data in the active phase of research. "Object Store lends itself well to storing data that you need to access quickly and often," says Marcel. "For archiving data, i.e. long-term storage, we will soon have tape storage at our disposal. That is a nice addition to Object Store".
"Object Store lends itself well to storing data that you need to access quickly and often"
Getting started with Yoda? Use the Yoda Toolkit
As a platform for research data management, Yoda now has over 10,000 users in the Netherlands. To meet the growing demand, the Digital Competence Centres have developed a special toolkit to help institutions implement Yoda step by step.
Does your institution also want to enable research teams to make their data FAIR and openly available via this platform? Check out the toolkit.