eduVPN
eduVPN protects you on unsecure networks, for example, against nearby prying eyes while on the train. The service also offers secure access to protected services when accessing from outside your institution's network.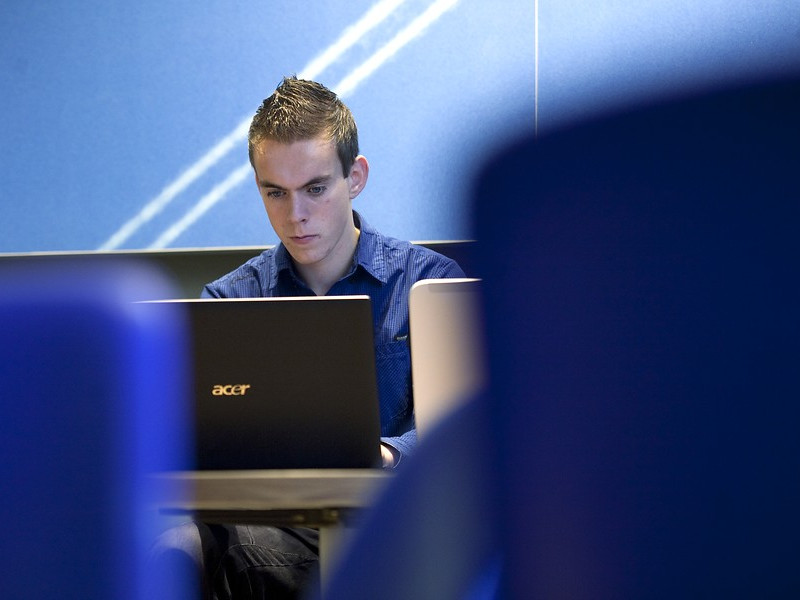 Get started with eduVPN
On this page, you will find all the software and you can read exactly what you need to do in order to use eduVPN.
You can configure eduVPN for two different use cases: to use internet safely on public networks and to get access to your institution's shielded services and applications, like grading software. Below, we only explain how you configure your device for the first situation. Do you want to use eduVPN for the second situation? Follow the instructions you got from your institution or contact the IT-helpdesk.
 
1. Download en install the software
2. Creating account
When you open the program or app for the first time, you have to create a profile. You are automatically forwarded to your browser for this. Choose your institution and log in with the details that you have received from your organization (your institution account) and that you also use to log in to other services. Usually they have the form 'yourname@yourinstitutionsname.nl'.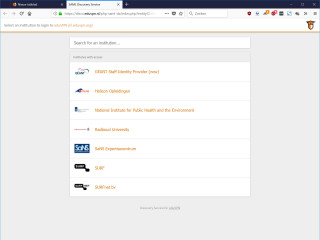 3. Giving permission
In the next screen you're requested for permission (from your account) that the eduVPN software is allowed to use your account. Agree to this. The website now sends information back to the eduVPN software, which might require separate permission.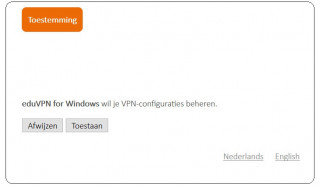 4. Select location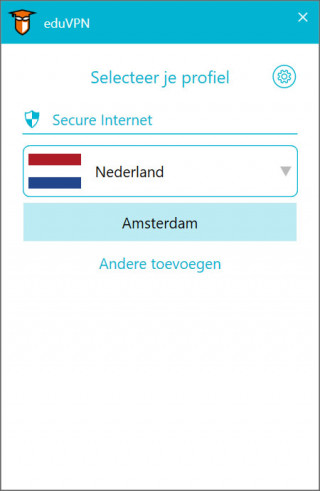 Next, you choose by which location you'd like your connection to run.  This is only relevant if you have a specific preference (for example to avoid geo-blocking). Choose a country from the drop-down menu and then click on a town in that country. Most countries have only one town available for the time being.
5. VPN-connection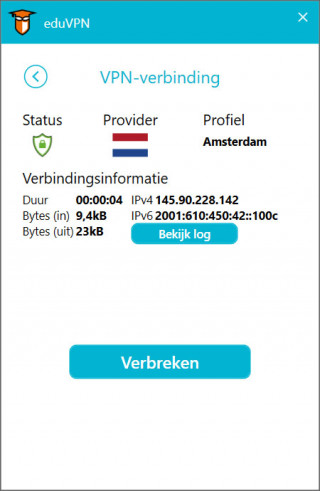 eduVPN is now connecting. When this has been successfully completed, a green symbol appears.
Other platforms
We are currently not developing specific software for other platforms, but you can usually also use eduVPN on such platforms. Download the available OpenVPN client and install it.
There are two eduVPN versions: Securely surfing the Internet (Secure Internet) & access to the institute network (Institute Access).
For Secure Internet, you need to surf to https://nl.eduvpn.org/ and log in using your institution account.
For Institute Access, you need to surf to a web address, such as http://<yourinstitution>.eduvpn.nl. Contact your helpdesk for the exact address.
Generate a configuration file via the eduVPN portal. This will enable you to start a connection in OpenVPN