Future Computing & Networking within the Lab
We focus on understanding and assessing new computing paradigms and ideas to accelerate scientific research together with the SURF community.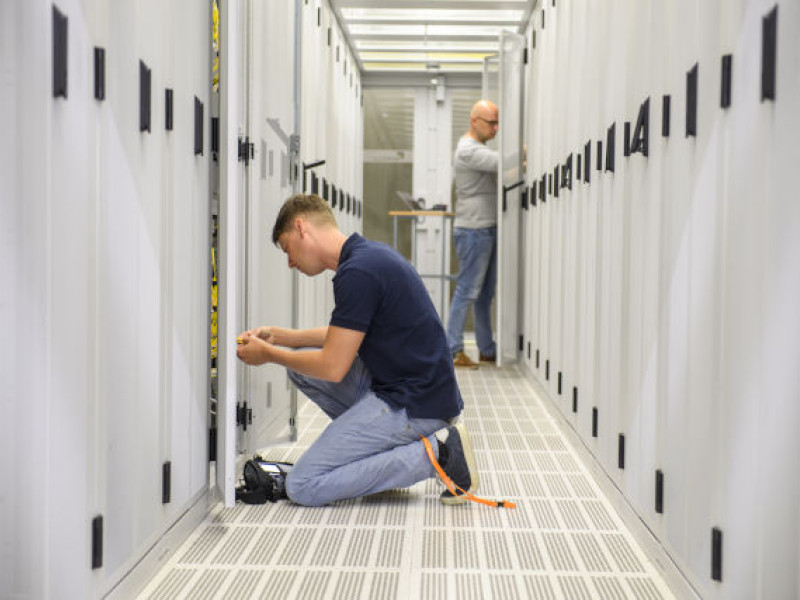 Network R&D
Network technology is developing rapidly. We want the SURF network to continue to meet the latest requirements, so we are closely following global network developments in this project. We are looking at which new technologies we can incorporate into our network, and when we can do that, thus also working on the long-term strategy for our network.
Strategy for the longer term
The national SURF network is the foundation on which we offer our services. This network is constantly evolving as a result of technological developments, new features, and the desires of users. In this project, we are determining the long-term strategy for our network. In doing so, we closely follow international developments and select new technologies and concepts that could be interesting for our network.
Following global network developments
The SURF network is part of the worldwide Internet, which means that our users also have access to services and colleagues outside the Netherlands. This means that developments in (research) networks in other countries are also important for our network, and that we are partly dependent on the choices made by suppliers in the field of network technology.
Therefore, we closely follow developments in the network field through
Mailing lists
Blogs
Conferences
Scientific articles
Contacts with sister organisations
IETF and IRTF
Open source projects in the network field
Potentially interesting cases are selected for further study. This is often done in combination with hands-on experience in our network lab. We publish the results via reports and blogs and discuss them during presentations. In this process, we investigate the possibilities of implementing new developments in our network in the short or longer term.
2STiC: increasing the security, stability and transparency of the internet
As part of the Network R&D project, we are participating in the 2STiC project. A number of Dutch organisations are working together in this project. The aim is to develop, evaluate and experiment with mechanisms that increase the security, stability and transparency of the internet.  In doing so, we want to put the Dutch and European network community in a leading role.
In addition to expertise, we provide a nationwide 100G testbed for the 2STiC project.
Who do we work with?
AMS-IX
GEANT
NDIX
Nikhef
NLnet Labs
RIPE NCC
SIDN Labs
TNO
Delft University of Technology
University of Amsterdam
University of Twente